The Border-Gavaskar series between Australia and India is scheduled to begin on 17 December.
The Indian team is present in Australia for this four-match Test series, but two senior players are still in India.
Rohit Sharma And Ishant Sharma undergoing rehab at the National Cricket Academy (NCA).
Coach of indian team Ravi Shastri According to him, only after leaving for Australia in 3-4 days, there will be scope for him to join the Test series.
If you have waited for much time then it will be difficult to reach on time for the test series – Shastri
Speaking to ABC Sport, Shastri said that keeping the quarantine in mind, both the players should be in Australia by 26 November.
He added, "Rohit has some tests going on in the NCA and the same people will be able to tell how much more rest he needs. If he was asked to stay longer, things would get tough. Quarantine was the reason for his Test series It will be very difficult to reach on time. "
Don't know when Ishant will be fit – Shastri
Shastri said that if you have to play any kind of red ball cricket, then you have to catch a flight in the next 3-4 days.
He said, "Ishant's case is also like Rohit. You don't know when he will be fully fit to come here. As I said, whoever has to play a Test series will have to catch a flight in the next 3-4 days. . Otherwise it would be quite difficult to be possible. "
This is the reason for Shastri's concern
The Indian team will play their final practice match against Australia A from 11 December and then the first Test from 17 December.
According to Shastri, if both the players leave for Australia on 26 November, then they will be available for the first Test after playing the final practice match.
If the finalists cannot play a practice match then it will be very difficult for both to play a direct test match.
Both players were injured during IPL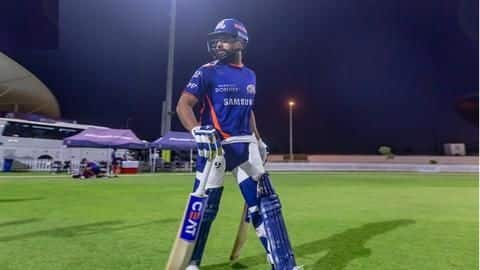 Both Rohit and Ishant were injured during the IPL. Ishant was able to play only one match in the tournament and returned to India.
Rohit missed four league matches for Mumbai Indians due to injury, but he played in the last league and play-off matches.
Due to the hamstring injury, Rohit has been rested in the limited overs series and only been included in the Test series squad.
Indian team for Test series against Australia
Test Series Team: Virat Kohli (captain), Rohit Sharma, Mayank Agarwal, Prithvi Shaw, Shubman Gill, KL Rahul, Cheteshwar Pujara, Ajinkya Rahane, Hanuma Vihari, Wriddhiman Saha (wicketkeeper), Rishabh Pant (wicketkeeper), Jaspreet Bumrah, Mohammed Shami, Umesh Yadav , Navdeep Saini, Kuldeep Yadav, Ravindra Jadeja, Ashwin and Mohammad Siraj.