People have to face a lot of difficulties when any documents are lost.
There are some documents, without which one day is too heavy to cut, in which driving license (DL) is also there.
So people have to pay fines for driving a vehicle without DL. So it is a big problem if it is lost or stolen.
However, people can overcome this problem by removing duplicate DLs. For this, they have to apply.
First of all go to the official website
The Regional Transport Office (RTO) departments of some states receive applications for duplicate DLs online. However, some states do not have this facility.
For this, one has to first go to the transport website of his state. Here you will get information about whether you can apply for duplicate DL or not.
If online application facility is available, then you can apply by following some easy steps.
Form to be filled
After visiting the official website, here you have to fill the LLD form for duplicate DL.
After filling the form, take out its print out. After this, you will be asked for some important documents. You will have to upload them.
After this, a duplicate DL will come to your address a few days after applying, following all the steps.
We would advise you to check all the information filled in the form by yourself. Only then will it be accepted.
You can also apply offline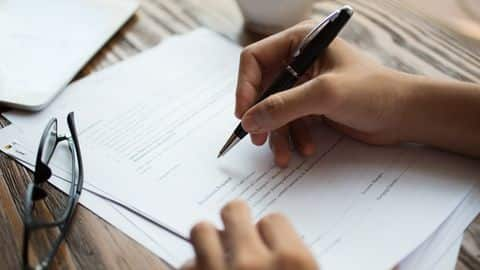 If your state's RTO department does not provide the facility to apply for duplicate DL online or if you do not have an internet connection, you can also apply offline.
For this, you have to go to the RTO office from where your DL was released.
LLD form will be found here. Fill it and submit it along with the photo copy of the documents sought. Please tell that a fee of Rs 200 has to be paid for the form.
It is also necessary to carry this along with the document
After this, your duplicate DL will be sent to your stated address within the stipulated time.
For information, tell us that if your DL has been stolen, you will have to provide a copy of the First Investigating Report (FIR) along with the documents.
For this reason, write FIR first. After that take the copy and apply for duplicate DL.
At the same time, if the DL is damaged then take it as it will have to be deposited.