Voting means voting is the right of every citizen of the country and it should be used by all people for their own benefit.
Citizens of the country who are 18 years and above can cast their vote. For this they need a boater ID.
Voter ID Card A photo also works like an identity card not only while casting votes but also in other works.
Now getting color voter id card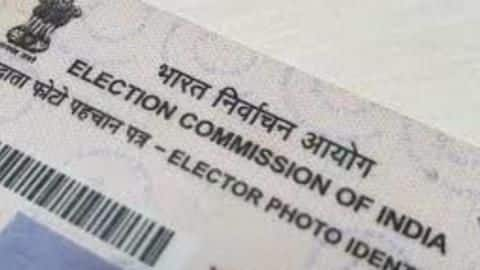 Voter ID cards are given to citizens by the Election Commission. Photo, name, address, voter ID number and other details are given in this card.
Now the Election Commission of India has started giving color voter ID cards to the people, in which all the details given clearly and clearly appear.
If you have a black and white voter ID card, then you can also apply for the color one.
Form to be filled
For colored ID cards, you have to visit the official website of National Voter Service Portal (NVSP) or you Tap here You can directly access the application page.
Now here you have to tap on 'Create My Account'. Now you have to fill the form number 13 as well as many other details.
Not only this, you will also have to upload your photo and necessary documents. After doing everything, submit the form.
You can also apply offline
If you do not have good internet connection and laptop or smartphone facility, then you can apply for it through offline.
For this, you have to go to the nearest e-seva center and fill up form number six. After this, all the documents given by you will be examined by Election Commission of India.
After everything is done, after a few days you will get a color voter ID card.
These documents will be needed
To apply for a color voter ID card, you will need a photo of address proof, age proof and passport size. Without these the form will not be completed and the application made by you will not be accepted.