As soon as winter comes, many people have to face many skin changes like stretch, dryness and glow.
However, these changes affect the dry skin the most, due to which it is difficult to apply makeup on dry skin.
If your skin is dry too, with the help of these tips, you can make good makeup in winter.
Use moisturizer before bathing
You may find this strange to hear because moisturizer is often used after bathing. But if your skin is dry then it is better to apply moisturizer on the skin even before bathing in winter.
In fact, during bathing, the skin follicles open, due to which the moisturizer applied before bathing starts to seep into the depth of the skin and this will make it easier for you to apply makeup.
Hydrating ho primer
Whenever it comes to applying makeup, the primer is named first because the use of this makeup product helps to create a smooth makeup base.
However, if you have dry skin, it is better to use a hydrating primer. This will give a smooth look to your skin.
Keep in mind that choosing the wrong primer can spoil your entire makeup look.
Add oil to the foundation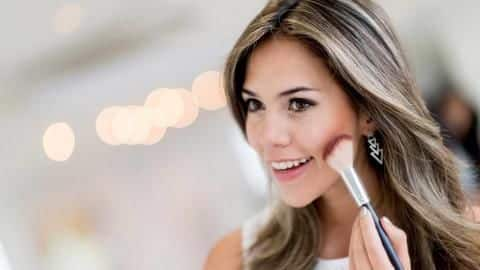 Dry skin people have to face additional problems in the winter, which require more moisturizing and just a moisturizer or primer cannot meet their skin needs.
In such a situation, it is important that when you apply a makeup base, mix a few drops of facial oil such as argon oil or jojoba oil in the foundation, then use this mixture as a makeup base.
The right way to apply makeup
Whether it is of any season or any skin type, to get a perfect makeup look it is important to pay special attention to two things, first of which is choosing the right makeup products and second, the better way to apply it.
For example, if your skin is dry, then instead of mixing the foundation with your fingers or makeup brush, use a moist makeup sponge. This will apply makeup well.