Chasing a target of 375 runs in the first ODI against Australia, India had to lose by 66 runs.
During this match, India lacked a sixth bowling option and now this sixth option has become a topic of much discussion.
Former english captain Michael von Says that India cannot win the World Cup with this playing eleven combination.
India-Won cannot win World Cup with current formation
Talking with Cricbuzz, Vaughan said that the World Cup is far away at the moment, but according to him, India cannot win the World Cup with this formation.
He added, "When Hardik starts bowling, this problem will go away, but you need some players in the top-6 who can also bowl. They cannot win the World Cup with the formation that is in the present moment." "
Kaif also expressed concern on Saturday
Former Indian batsman Mohammad Kaif has also expressed concern over the lack of a sixth option
He wrote on Twitter, "By no means will Kohli get a sixth option on the tour as there is no sixth option or part time bowler in the team. The selectors made a mistake in the team selection."
Kaif also quipped that the sixth option would be discussed just before the World Cup.
There is a shortage of pace all-rounders in the country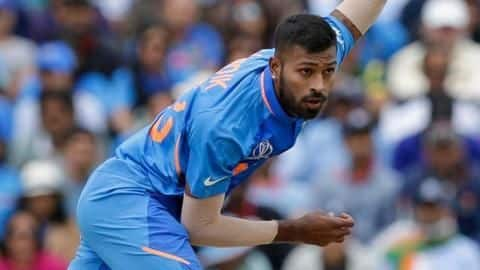 Talking about fast bowling all-rounders, it is currently lacking in the country. Hardik Pandya was fit in this role till his injury.
Apart from them, Vijay Shankar and Shivam Dubey also fall in this category, but they need improvement to stay in the national team.
India has many options in the list of batsmen who can also bowl part time.
Kohli does not get help like Dhoni in terms of part time bowling
In the time of former Indian captain MS Dhoni, Yuvraj Singh and Suresh Raina were two batsmen who worked to take away the overs and break the partnership in times of need.
During Virat Kohli's time, Kedar Jadhav did such a thing for some time, but he could not sustain his place in the team.
Apart from this, there is an absolute lack of part time bowlers in the team. The team is running on the confidence of pure bowlers.