Farmer Organizations today protest against three new agricultural laws India off Has called This call of farmers has received support from many workers, transport and lawyer organizations as well as opposition parties.
India In view of the bandh, the central government issued advisory to the states and asked them to maintain law and order. Also, states have been asked to ensure adherence to the Corona Guidelines.
Come, we know all the big things related to Bharat Bandh.
Will India be closed all day?
Farmer leaders say they have called for a symbolic Bharat bandh, which will continue from 11 am to 3 pm.
Appealing to the people to join the Bharat Bandh, these leaders said that the entire protest will be peaceful and no coercion will be done against anyone.
Rakesh Tikait, spokesperson of the Bharatiya Kisan Union, said that his motive is not to hurt the common people.
Which services will be affected by Bharat Bandh?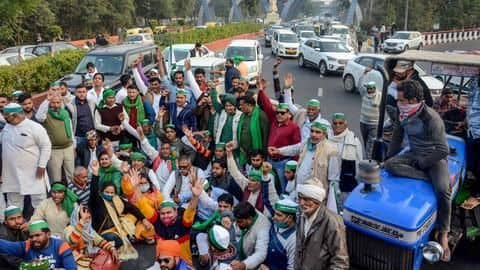 The All India Motor Transport Congress (AIMTC), a transport union representing millions of truckers, has announced to stop operations across the country in support of farmers. This is bound to affect the movement of goods.
Similarly, the two largest railways organizations, AIRF and NRIF, have also supported the farmers. These two organizations will hold rallies and organize protests at different places.
These labor unions supported the farmers
Apart from these, Indian National Trade Union Congress (INTUC), All India Trade Union Congress (AITUC), Hind Mazdoor Sabha (HMS) and Center of Indian Trade Unions (CITU) have also announced to join Bharat Bandh.
Banking services will not be affected
The All India Bank Officers Confederation (AIBOC) and All India Bank Employees Association (AIBEA) have expressed their support towards farmers, but they will not stop banking services.
The general secretary of AIBEA said that union members would protest by wearing black badges while on duty, but banking services would not be affected in any way.
Trade organization CAIT and All India Transporters Welfare Association have said that markets will be open across the country and transport services will also continue.
BEST buses will run as usual in Mumbai
MSRTC's bus services to BEST Maharashtra in Mumbai will continue as usual. These will not affect the Bharat Bandh. Connaught Place Market in Delhi will remain open and Metro services will continue. Apart from these, shops connected with essential services will remain open.
What will be closed?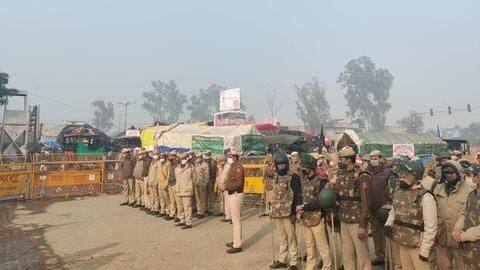 Farmer leaders have appealed to all the shopkeepers to join the Bharat Bandh by closing their shops in support of the farmers.
Delhi All mandis of fruits and vegetables including Azad Nagar Mandi will remain closed.
Mandis in Punjab, Haryana and Rajasthan will remain completely closed.
Punjab Hotel and Restaurant Association has decided to shut down hotels and restaurants in support of farmers.
Apart from these, all government offices in Odisha will remain closed.
The effect of India bandh seen in Punjab
Punjab: Shops closed in support of Bharat Bandh in Amritsar. The general secretary of the Kisan Mazdoor Sangharsh Samiti said, "Shops are almost closed, emergency service is restored. People are shutting their shutters from their minds." #BharatBandh pic.twitter.com/gn9URaATvl

– ANI_HindiNews (@AHindinews) December 8, 2020
No restrictions on wedding ceremonies and ambulance service
Farmer leaders say that the Bharat Bandh will not affect wedding ceremonies and ambulance services in any way. Also, farmers are talking about making several toll plazas free for a day. No toll will be charged on these vehicles.
Traffic Advisory in Delhi and Haryana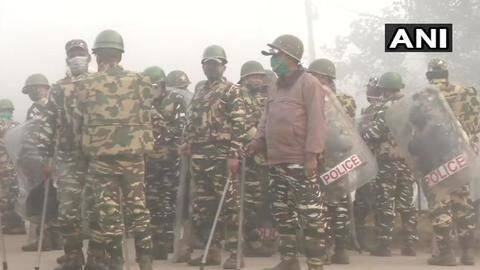 Delhi and Haryana Police have issued a traffic advisory in view of the Bharat Bandh.
Police say that farmers' organizations can stage picketing on several routes, causing traffic jams.
Police has appealed to the people to use alternative routes.
On the other hand, security arrangements have been tightened on the Haryana-Delhi border in view of the demonstrations by the farmers. A large number of police personnel have been deployed here.
Left parties protest in West Bengal
West Bengal: Left parties protested in Jadavpur, Kolkata in support of Bharat Bandh of farmers. #BharatBandh pic.twitter.com/t9MdNT9EEV

– ANI_HindiNews (@AHindinews) December 8, 2020
Why are farmers protesting?
The Modi government has brought three laws to improve the agriculture sector, including making provisions for procurement outside government mandis, approving contract farming and ending the storage limit for many grains and pulses.
Farmers of many states including Punjab and Haryana are strongly opposing these laws. He says that through these the government wants to get rid of mandis and the minimum support price (MSP).