Due to corona virus Indian Cricket Team The 2020 program has been badly affected.
After playing an international match in February, the Indian team will now return to the field in late November. However, next year it may be compensated.
InsideSport According to the report, the Indian team is going to play cricket continuously next year, including the Asia Cup and T20 World Cup.
BCCI wants to compensate for series canceled in 2020
Board of Control for Cricket in India (BCCI) Has not yet released the schedule, but according to the report they will try to play all the series canceled in 2020 in 2021.
The schedule of the Indian team will begin with England coming to India in January.
On this tour, the English team will play four Tests, four ODIs and four T20s which can be played between January to March.
Sri Lanka tour and Asia Cup to be held after IPL in April-May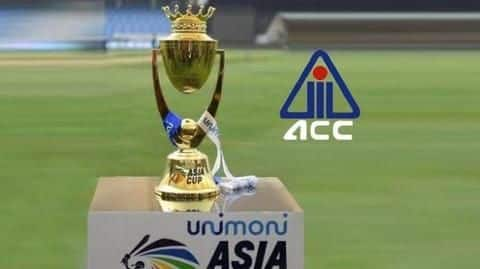 There has been a statement from the BCCI that the Indian Premier League will be organized in April-May next year.
Soon after the IPL, in June, the Indian team will tour Sri Lanka for a series of three ODIs and five T20 matches.
Let us know that the tour was going to be held in June this year, but due to Corona it had to be canceled.
The Asia Cup and the series of three ODIs will also tour Zimbabwe in June-July.
This program will be held from July to December
After the Zimbabwe tour, the Indian team will travel to England. A series of five Test matches will be played there between July and September.
After this, the South African team will visit India in October, in which three ODIs and five T20 matches will be played.
The T20 World Cup is to be held in India in October-November.
In November-December, the New Zealand team will visit India and in December the Indian team will visit South Africa.
Indian team is currently on tour to Australia
The Indian team is currently on a tour of Australia where a series of three ODIs, three T20s and four Test matches are to be played.
The ODI series will begin from November 27, after which the T20 series will be played.
The Test series will begin from 17 December and will be played by mid-January. The first match of the Test series will be Day-Night.
Captain Virat Kohli will return to India after playing the first Test.