Children love fast food, whenever they are asked what to eat, they take the name of fast food, but it is harmful to their health.
So today we are going to tell you a new recipe by adding a slightly different flavor to a dish, which is going to be liked by not only the children but also the elders of your household.
Let us know the recipe of onion kachori.
These things will be needed
1) one cup maida
2) Salt (as per taste)
3) Three onions (finely chopped)
4) 1/4 teaspoon parsley
5) little green peas
6) Two tablespoons coriander (finely chopped)
7) two green chillies (finely chopped)
8) Half inch piece of ginger (grated)
9) One fourth teaspoon red chilli powder
10) Half teaspoon fennel powder
11) Half teaspoon coriander powder
12) One fourth teaspoon dry mango powder
13) Refined Oil
Start by kneading shortbread dough
First of all, add refined flour, a little salt and a big spoon in a bowl and mix them well. Now knead them by adding a little water and prepare a soft dough.
Keep this dough covered for 20 minutes so that it can be set for kachoris.
Keep in mind that while kneading the dough is to be bind only, not smoothed mashed because if the dough becomes smooth then it will be difficult for you to make shortbread.
This is how to make onion stuffing
For this, heat a little refined oil in a pan and then fry the parsley in it.
After this, add onions, green peas, green chillies, coriander powder, fennel powder, salt, mango powder and red chilli to the pan and fry them for two minutes while stirring on low heat.
Now add finely chopped green coriander to this spice and cook it for a minute and then take it out in a bowl.
Method of finalizing onion shortbread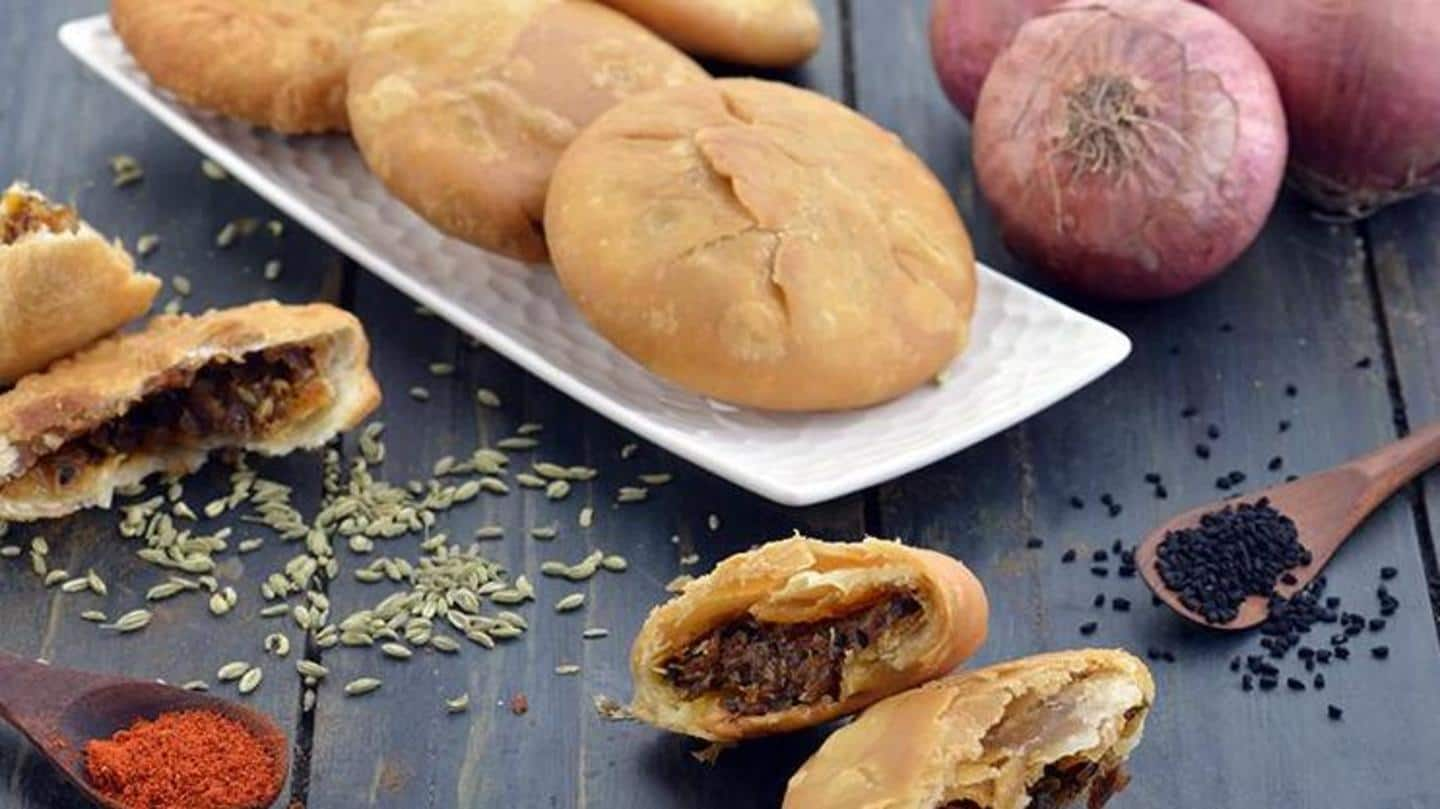 Now make ready dough balls and roll them little by one, then keep a small spoonful of stuffing in it and close it again and roll again. Likewise prepare all the kachoris.
Now heat the refined oil in a pan as required, fry all the kachoris in it and take them out in a plate when they are golden brown.
Your hot onion kachoris are ready. Now taste them with green chutney.