Due to the corona virus epidemic, fever has become a major problem for people today.
When the body temperature seems to be slightly increased, people immediately measure with a thermometer and check if they have fever.
Now, to make fever measurement even easier, ITEL has launched a special feature phone it2192t Thermo Edition.
Its specialty is that it can measure fever.
Now thermometer is not needed to measure fever
Thermometers are no longer needed to measure fever. One can easily measure fever with this feature phone of ITEL.
Please tell that this is the first such feature phone of an entry level, in which a feature like measuring fever has been given.
After this, no type of machine or thermometer will be needed for thermal screening. This feature phone will immediately measure the body temperature and tell it.
How will fever be measured?
It has a sensor to measure fever. When the wrist is placed below it, the feature phone will tell the user the temperature. The temperature will also come by writing in a feature phone in both Celsius and Fahrenheit and he will also give information about it by speaking.
What is the price?
The company has launched it with a price of just Rs 1,049.
Along with this, the company is giving a 12-month guarantee as well as a 100-day replacement warranty on purchasing this feature phone.
The company has launched it recently under its iPhone Health Series ITEL Fit.
It may prove helpful for people fighting the corona virus epidemic.
Will support eight regional languages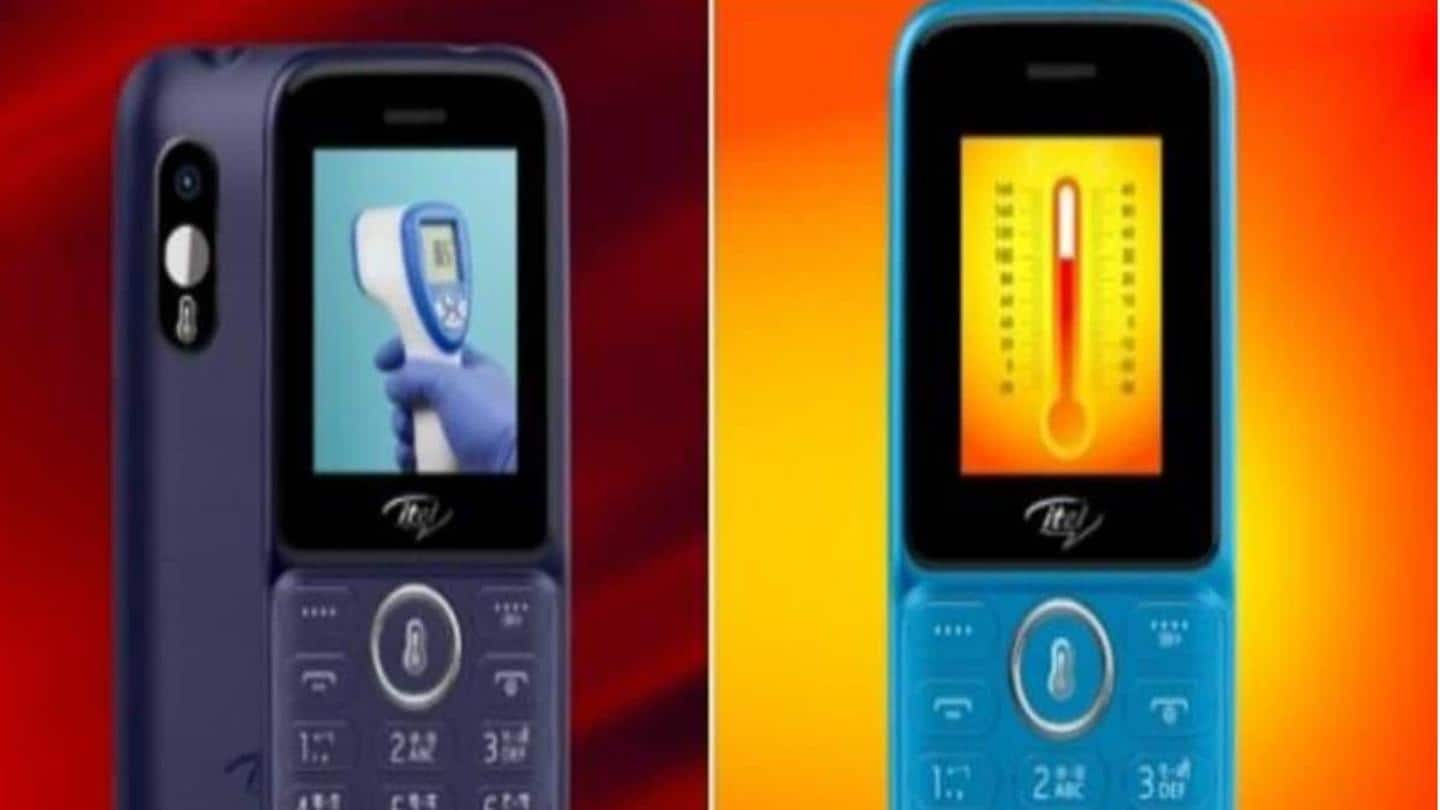 In it2192t Thermo Edition, the company has given a 1.8-inch display.
In addition, this mobile phone will be available in three color options Light Blue, Midnight Black and Deep Blue.
For your information, let us know that it supports not one or two but eight regional languages.
This includes Punjabi, Bengali, Tamil, Telugu, Kannada and Gujarati etc. It also has a D5 LED flashlight.
The phone has a rear camera
This feature phone has a battery of 1,000mAh. The company claims that it can last up to four days after charging it a full four. Not only this, a rear camera has also been given to take photos.
Apart from this, features like wireless FM and auto call recorder have also been provided in the phone.
it2192t Thermo Edition can save up to 2,000 contacts.