Reliance live And google cheap Android The smartphone may be launched in the first quarter of next year.
Earlier such speculations were being made that this phone can be launched in December, but it will not happen.
Significantly, Reliance Jio and Google joined hands to launch low-cost smartphones in India.
For this, Google has Rs 33,737 crore in Jio Investment Tax was purchased at 7.7 percent stake.
Jio's smartphone is currently in testing phase
This phone launched with 4G data pack has been waiting for a long time.
According to the latest information, it may take a few more months to launch this phone in the market.
Sources said that this phone is currently in testing phase and it may take at least three months to launch.
This means that it will launch in the first quarter of next year.
Reliance increasing towards 2G-free country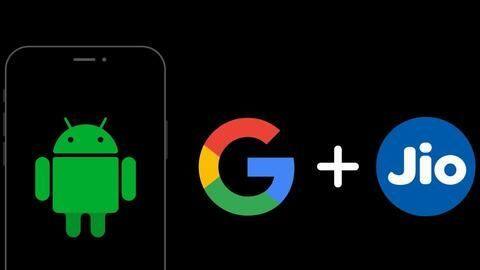 Earlier there were reports that Jio could outsource and manufacture 100 million Android smartphones.
The launch of these phones is considered an important step towards the company's '2G-free India' campaign.
Announcing the campaign Mukesh Ambani Said that Google And Jio has come together to create the operating system for entry level 4G and 5G smartphones. Both companies are working to make India 2G free.
The company has launched Jio Phone in 2017
For information, please tell that in September, Reliance revolutionized the telecom sector by launching Jio. A year later, the company launched Jio Phone. About 100 million people in the country are using live phones.
Live working on 5G service
Along with the cheap smartphone, Reliance is also working on 5G network equipment.
For testing their trials, the company has demanded spectrum allocation from the Department of Telecommunications. However, there has been no response from the government in this matter.
Significantly, there is no 5G service in the country yet and for this the government has not even allocated spectrum. Due to this, field trials are not possible.