If you keep trying to stay healthy, then adding Kanji Vada in your diet can definitely be a good idea.
We are saying this because Kanji Vada, which is made by grinding mustard or mustard seeds, is a traditional digestive drink, which has a positive effect on digestion before and after eating.
Let's go again with this flavored drink Recipe Know.
To make Kanji Vada you will need these things
Ingredients for Kanji-
1) two liters of water
2) Four tablespoons mustard (finely ground)
3) One teaspoon turmeric powder
4) One teaspoon red chilli powder
5) Half pinch asafoetida
6) Two teaspoons mustard oil
7) Salt (as per taste)
Materials for Vadas
1) One cup of moong dal (soaked for two to three days)
2) Salt (as per taste)
3) Half pinch asafoetida
4) Refined Oil (for frying)
First prepare Kanji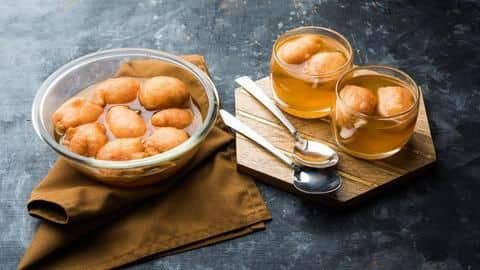 First of all, put mustard oil in a large jar of glass, add mustard oil, turmeric powder, red chilli powder, asafoetida, salt and mustard oil, then stirring all the spices for two-three minutes with the help of a big spoon Mix with
After this, close the jar by putting the remaining water in the jar and keep it in a warm place. Three days later, the kanji will be well sour.
How to make vada
First remove the excess water from the soaked lentils, then put the dal in a mixer jar with salt and asafoetida and grind it lightly and take out the ground lentils in a bowl.
Now beat the lentils well with a spoon for four to five minutes.
After whipping the lentils, when you see puffed flour, then fry some dal in the pan to make its vadas.
Method of finalizing Kanji Vada
When all the vadas are made, add them to the kanji and mix them well and let them submerge in the kanji for half an hour.
After half an hour, the vadas will be ready to be puffed up in kanji. Now put three to four vadas and kanji in a glass to serve them.
If vadas become more, then you can eat them by licking them or eat them as snacks.