Uttar Pradesh Of Kanpur On the night of Diwali, a seven-year-old girl was brutally murdered and took out her liver.
Both the accused first kidnapped the girl and sexually assaulted her and then killed her.
It is being told that a relative of the accused had given him money and asked him to bring the baby's lever for tantra Sadhana. This incident is of Kanpur Rural.
Come, let us know the whole news.
Four people arrested in the case so far
Police said that the relatives of the accused were married about 20 years ago, but no child has been born yet.
During this time, someone told them under tantric practice that if they eat a baby's liver, they can have a baby. The couple paid Rs 1,500 for the crime of both the accused.
Police have arrested both the accused and a relative couple in this case.
1,500 were given to the accused for work
Kanpur Rural Superintendent of Police (SP) Brijesh Kumar Srivastava said that Rs 1,500 was given to both the accused. He bought liquor with this money.
The accused told the police that they sexually assaulted the girl and strangled her to death. He then made an incision in her abdomen and tried to take out her limbs.
In the post-mortem report, the injury and shock on the child's limbs have been cited as the cause of death.
The girl was seduced and taken into the forest by accused-DIG
Giving information about the incident, DIG Preetinder Singh of Kanpur Nagar said that the girl went missing while playing outside her house on the night of Diwali. Locals and police searched for him, but he was not found.
The next morning the dead body of the girl was found in a forest near the village. Later, it was learned that two youths from the neighborhood seduced the girl on the pretext of feeding chips and sexually assaulted her.
The accused confessed during the interrogation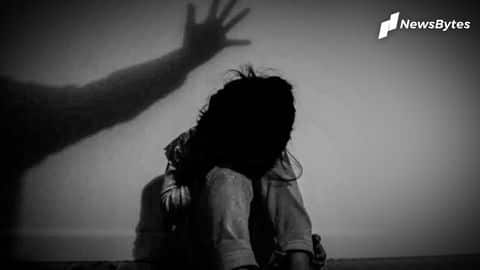 SP Srivastava said that an FIR has been registered against the accused under sections 302 (murder) and 201 (attempt to erase evidence) of the Indian Penal Code.
Against them Gangrape A case has also been registered under the Section of S and POCSO. Both have confessed to the crime during interrogation.
Both of them told the police that their uncle had given them money to fetch the dead body.
Case will be heard in fast track court
Srivastava said that the uncle of the accused believed that eating the baby's liver could produce a child for his wife. For this both of them murdered the girl and took the lever. The baby's parts have not been recovered yet.
Chief Minister of Uttar Pradesh Yogi Adityanath Mourning the incident, has announced a compensation of five lakh to the victim's family. He said that the case would be heard in fast track court.