Bridal makeup is not just a highlighter and matching eye shadow, but it is very important to have makeup perfect so that the beauty of the bride can be improved.
Makeup should be done according to the facial features of the bride and for this the most important is the selection of makeup artist.
If you want to choose the right makeup artist for your wedding, then taking special care of these things can be beneficial for you.
Research is important
While choosing a makeup artist for bridal makeup, it is most important to do a good research, so keep a complete knowledge about the makeup artist.
For this, instead of relying only on the website or app, calling and meeting yourself once or twice may be the best option.
It would be better if you make a list of makeup artists and finalize one artist only after meeting everyone.
Inspect
If you want that your makeup looks very good on the wedding day, then observe the work of the makeup artist.
For example, if you have recently attended a wedding and you like the bride's makeup, ask the bride's makeup artist's name and do some research on her portfolio.
It would be better if you book a makeup artist about one or two months before your wedding.
Check review
This is the most important thing that you should pay special attention to.
Actually, every makeup artist has a track record and nowadays a review of every good makeup artist is easily found on the internet.
Before choosing a makeup artist, be sure to check her reviews on the internet, because many times the reviews of other customers can help you in the right choice.
Trial makeup can help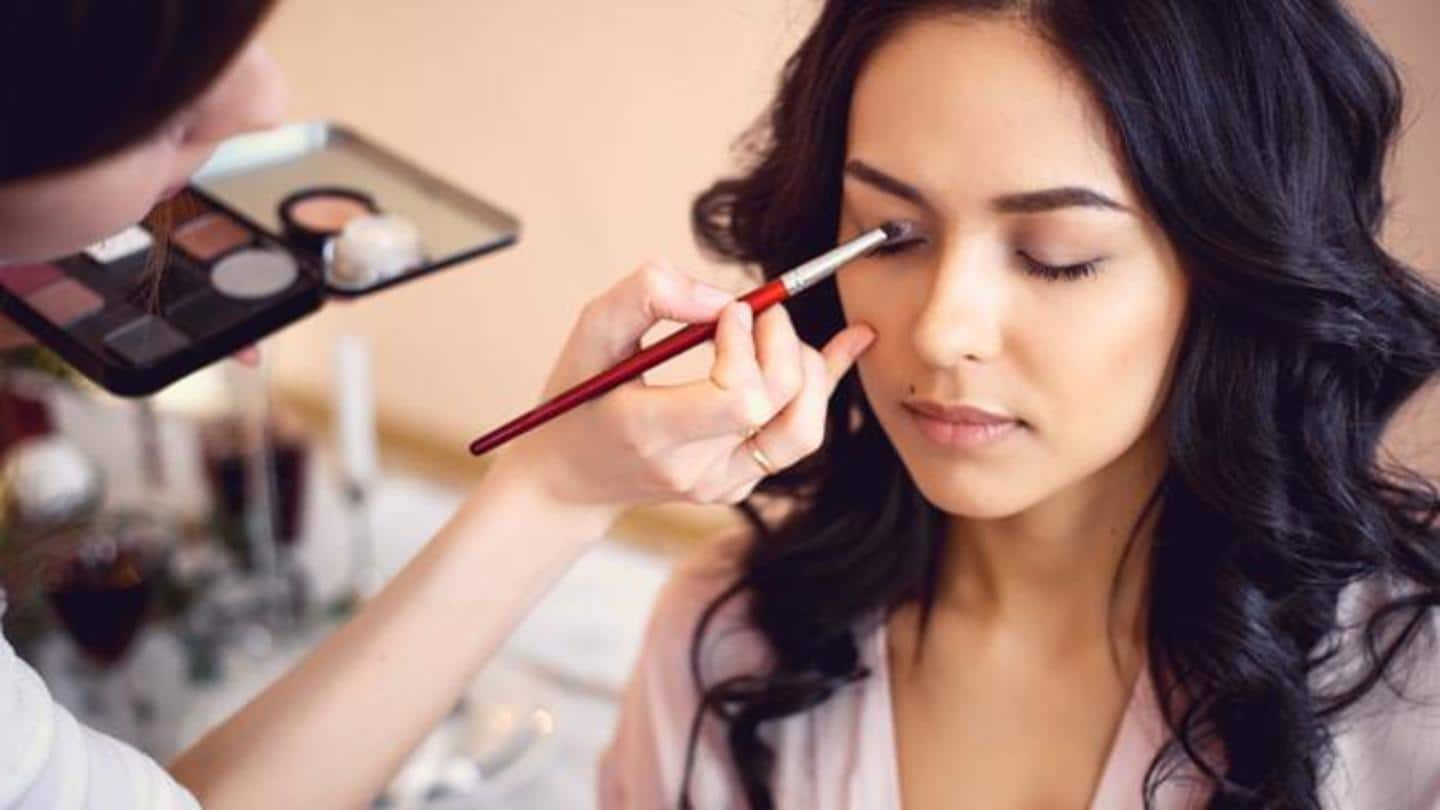 This method can also help you a lot. See photos of other brides' makeup done by the makeup artist before the makeup on the wedding day. This will help you choose your makeup style.
If possible, try trial makeup once and click on his photo and get advice from other people. However, trial makeup is also paid, so opt for trial makeup only if it is very important.