It is said that when there is a kind of luck on someone, the one above tear it down. Something similar happened with a 46-year-old lottery ticket vendor from Tenkasi in Kollam district, Kerala.
In fact, some of his lottery tickets remained unsold, which he kept with him.
One of them won him a prize of Rs 12 crore at the Kerala Government's Christmas-New Year Bumper Award. This changed his fate.
Family was following up by selling lottery tickets
News minute According to Sharafuddin, who lived in a small house built on a government land at Arivadharmapuram near Aranyakavu in Kollam, Kerala, on the state of Tamil Nadu state, returned from the Gulf country Riyadh in 2013.
After this, he was feeding the family by selling lottery tickets. This employment was also stalled in the Corona epidemic.
He was also struggling to sell lottery tickets and many tickets were not sold.
Unsold lottery tickets changed luck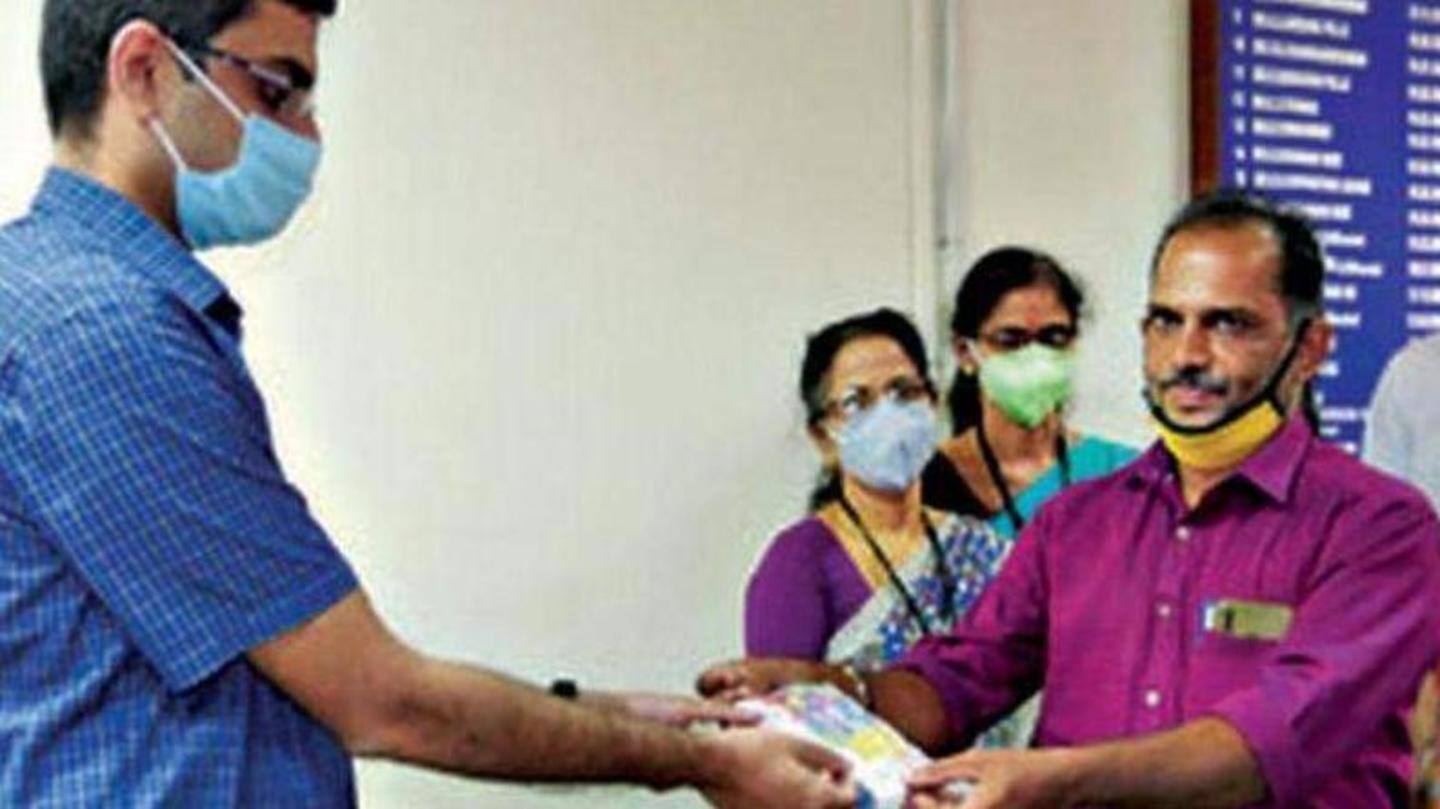 Sharafuddin said that many of his lottery tickets were sold out. Meanwhile, the government announced a Christmas-New Year bumper offer.
When it was announced recently, a prize of Rs 12 crore came out on the unsold lottery ticket.
He said that he did not believe once after the award was announced, but it was a reality. There is a happy atmosphere in his family after winning this award.
Sharafuddin will get Rs 7.50 crore after various deductions
Thiruvananthapuram Lottery Directorate officials said that Sharafuddin has presented the lottery ticket. In this case, after 30 percent tax deduction and 10 percent agent commission, it will get around Rs 7.50 crore.
Officials said that it was a result of Sharafuddin's lofty luck that he did not sell the ticket and the jackpot prize went out. The award will revive the days of Sharafuddin and his family.
Sharufuddin will make his own money with prize money
Sharafuddin PTI Said to, "I want to build a house of my own with the prize money won. Also I will repay all my debt. After that I will start my own business."
He went on to say, "I did a lot of weird work in Riyadh for nine years, but after that he returned in 2013. Since then I have been selling lottery tickets after Aranyakavu."
Till now had won small prizes
Let me tell you that Sharafuddin has been working to sell lottery tickets for the last seven years and during this time he could win only small prizes. He is survived by his mother, two brothers, wife and a son.
It was becoming very difficult to run house expenses by selling lottery tickets. In such a situation, this jackpot he got now has worked to heal his years of trouble. This will change the entire life of him and his family.
Last year, the clerk of the temple won the jackpot
Last year, this award was won by Idukki resident Anantu Vijayan (24). He also won 12 crores. Anantu is also from an ordinary family. While winning the lottery, he was working as a clerk in a temple in Ernakulam.
Lotteries are played in these states of India
The Lottery Regulation Act (1998) is applicable in India. There is a complete ban on playing lottery in the country under this act, but an exemption has been given.
According to him, if the state governments want to conduct their official lottery, then they can do so.
Presently the lottery is officially operated in Kerala, Maharashtra, Madhya Pradesh, Punjab, West Bengal, Assam, Arunachal Pradesh, Meghalaya, Manipur, Sikkim, Nagaland and Mizoram. Earlier, lotteries were also played in Karnataka and Tamil Nadu.