Everyone knows about Mahendra Singh Dhoni, former captain of Indian cricket team and his bike love.
Dhoni is fond of the bike from the beginning and whenever he gets time, he rides around on his bike and goes out for a walk.
Dhoni has some of the best super bikes that every youngster dreams of buying.
In such a situation, today we will tell you about five super bikes, which are owned by Dhoni.
Kawasaki Ninja H2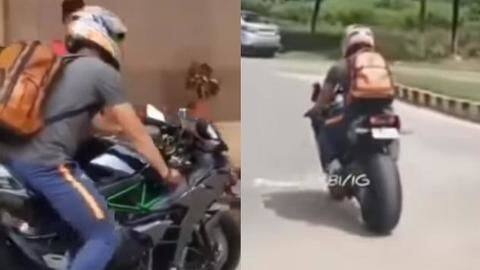 Financial Express According to a report by, Dhoni is the first person from India to buy the super powerful super bike Kawasaki Ninja H2.
This bike has a 998CC engine with four cylinders and its price is about 35 lakh rupees.
This is a bike that every youth dreams of buying.
According to the news, Dhoni has been beaten several times Ranchi I have been seen riding this bike.
Harley Davidson Fat Boy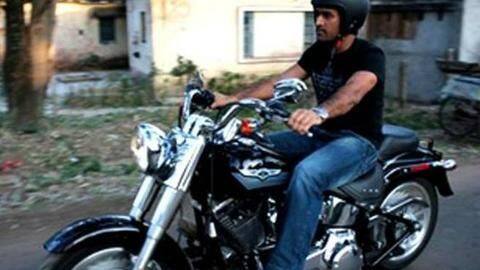 World's most famous cruiser bike Harley Davidson Has no answer.
When someone sits on this bike and gets out, people only look at him.
According to a report in Hindustan Times, Dhoni also owns a Harley Davidson Fat Boy Cruiser bike, which has 1,690CC air-cooled, twin cam 103B, V-twin engine.
This bike generates 56.0 kW power at 5,250rpm and a torque of 132Nm at 3,250rpm.
Confederate X132 Hellcat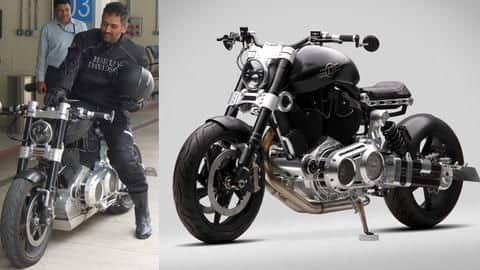 In the year 2018, Dhoni was seen riding a Confederate X132 Hellcat bike.
This bike is made of aircraft grade titanium, so it is relatively light and very strong. The weight of this bike is 227 kg.
This bike has a 2.2-liter V-twin engine, which generates 132hp power and 200Nm torque.
For your information, let us know that the price of this bike is about 47 lakh rupees.
Kawasaki Ninja ZX-14R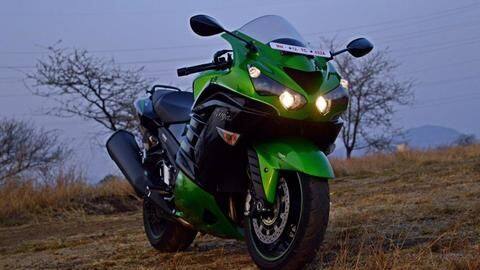 According to a report by Financial Express, Dhoni also owns another Kawasaki bike.
According to the news, Dhoni bought the Kawasaki Ninja ZX-14R bike almost a decade ago and this bike is very good to see.
It has a 1,441CC engine with four cylinders. Dhoni loves speed and this bike fulfills his desire for high speed.
This bike is capable of running at a speed of 300 km / h.
Ducati 1098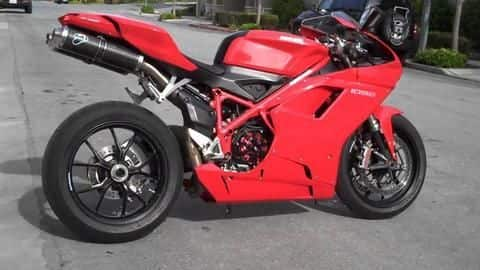 In case of super bikes Ducati Is in the first place.
According to a report in Hindustan Times, when the Ducati 1098 was available for sale in India for some time, Dhoni bought the bike without missing a chance.
For information, let us know that this bike has a powerful engine of 1,098CC, which generates power of 160hp.
It is almost impossible to leave this bike behind in terms of speed and look.