Many winter vegetables like fenugreek, spinach, cauliflower and carrots come. We like many things like almond, gum, turmeric and dry ginger, but due to the heat, we are not able to consume them much in the summer.
All these things are good for our health and by using them you can make many dishes. It is good to consume them in winter.
Let's know the recipe of these dishes.
Gum ladoos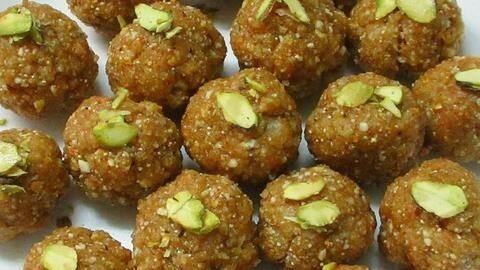 Gum brings warmth to your body. For this, wheat flour, sugar, ghee, gum, almonds, cashew nuts and small cardamom are needed.
Firstly fry the gum in ghee on low flame. After this, fry the wheat flour in ghee till it becomes light pink and grind the gum.
Now make Chasani and add ground gum, roasted flour, chopped almonds and cashew nuts, mix and make ladoos.
Fenugreek ladoos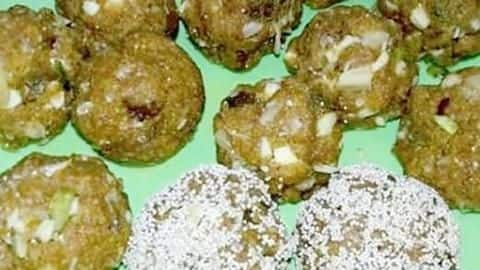 For this, ghee, fenugreek seeds, wheat flour, gum, small cardamom, sugar or gud, milk, lentils, black pepper and nutmeg are required.
First, soak ground fenugreek seeds in milk and keep it for eight-ten hours.
After this, grind everything else. Then fry the flour and gum and soaked fenugreek separately.
Now make jaggery or sugar syrup and mix all the things in it and mix it well and make laddus.
Ginger and Carrot Soup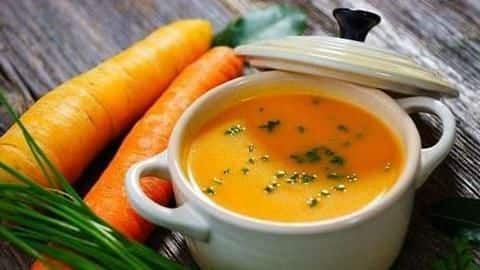 To make ginger-carrot soup, you need carrots, ginger, oil, cumin, celery, asafoetida, sugar, lemon, salt and pepper powder.
To make it, first fry cumin, celery and asafoetida in less oil. Now add black pepper, chopped carrots and ginger and cook for 10 minutes.
Put roasted carrot-ginger in water and make a thin solution as per your requirement. Now add salt and sugar to this mixture and let it cook on low heat for 10 minutes.
Dry parathas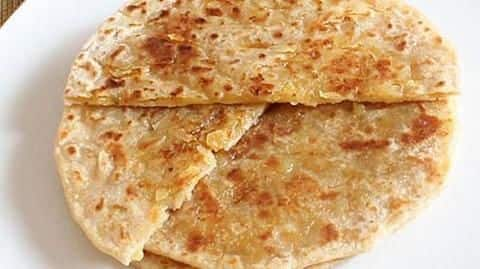 Wheat flour, ghee, cashews, pistachios, almonds, etc., are required to make nuts.
To make it, first you need to knead the flour well by adding ghee and water. Now you have to roast all the dry fruits. Then add some sugar to the roasted dry fruits.
After this, like flour parathas, cut the dough into flour and fill the prepared mawa in it, roll the parantha and serve it with ghee.
Spinach paratha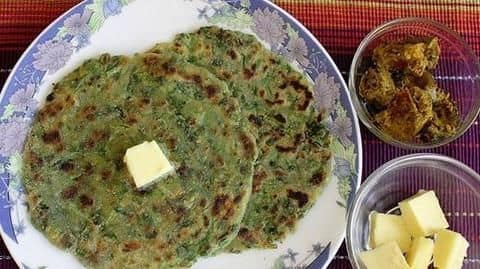 Spinach is very beneficial for our body. To make spinach parathas, you must have spinach, flour, celery and salt.
To make spinach paratha, first clean the spinach and wash and keep it for boiling.
Now add spinach, salt and celery and knead the dough very well. Now make the dough and roast it like bread or paratha.