Steve smith He is currently one of the best batsmen in the world in Tests.
From next month, he will play a four-match Test series against India and become the biggest headache for the Indian team.
Former Australian captain Michael Clarke has told India how to deal with Smith. He says that in the first 20 balls, only Smith can be successful against him by not giving him a chance to set.
Clarke is the biggest batsman in first 20 balls – Clarke
In a conversation with India Today, Clarke said that even the biggest batsman in the world feels uncomfortable in the first 20 balls of the innings.
He added, "Every batsman in the first 20 balls feels uneasy whether it is Sachin Tendulkar or Donald Bradman. The best chance to dismiss these batsmen is that you get them out in the first 20 balls of their innings."
Agreed with Sachin's advice, but initially I would like to see all kinds of balls – Clarke
Sachin Tendulkar said that Smith Fifth stump The ball should line up in the key line, but Clarke says that everything should be used in the first 20 balls.
He said, "I would like to see all the outs in the first 20 balls, including lbw, bold, caught in slip or caught in the hands of the keeper. With Sachin's advice in the first 20 balls, I will throw the stump attack and a good bouncer."
Smith's home test average of 128 against India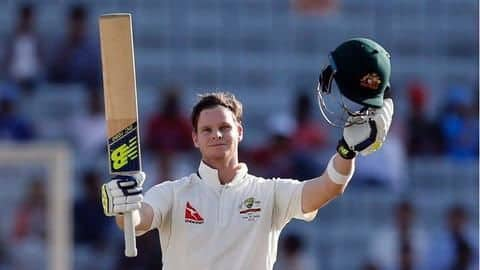 Smith's Test average in Australia against India is 128.16 which shows how successful he has been against India.
Smith has scored 769 runs in only four Tests against India in Australia, including four centuries.
Smith has the highest score of 192 at home against India.
Smith scored 581 runs in three matches against India in 2014.
Smith has achieved rhythm in ODI series
Before the start of the ODI series, Smith said that he has regained his rhythm.
In the first ODI against India, he had justified his statement by scoring a smog century in just 62 balls. After this, he scored a century in the second ODI too.
Smith particularly likes to bat against India and is ready to be a big threat to India in the Test series.