Motorola is going to launch several great smartphones this year, one of which is the Capri Plus.
According to recently revealed information, the company can soon launch its smartphone in the Indian market.
However, no announcement has been made about its launching date yet, but much information has been revealed about it before launching.
Come, know which features of Motorola's upcoming smartphone will be equipped with
6.5 inch display will be given in smartphone
This new upcoming smartphone from Motorola can be equipped with rear fingerprint sensor.
In addition, the company can also give Waterdrop Notch with a bezel-less display in it.
For information, let us know that Motorola Capri Plus will have a 6.5-inch HD + IPS LCD display of 720X1600 pixels with a 20: 9 aspect ratio, whose refresh rate will be 90Hz.
How will the camera setup?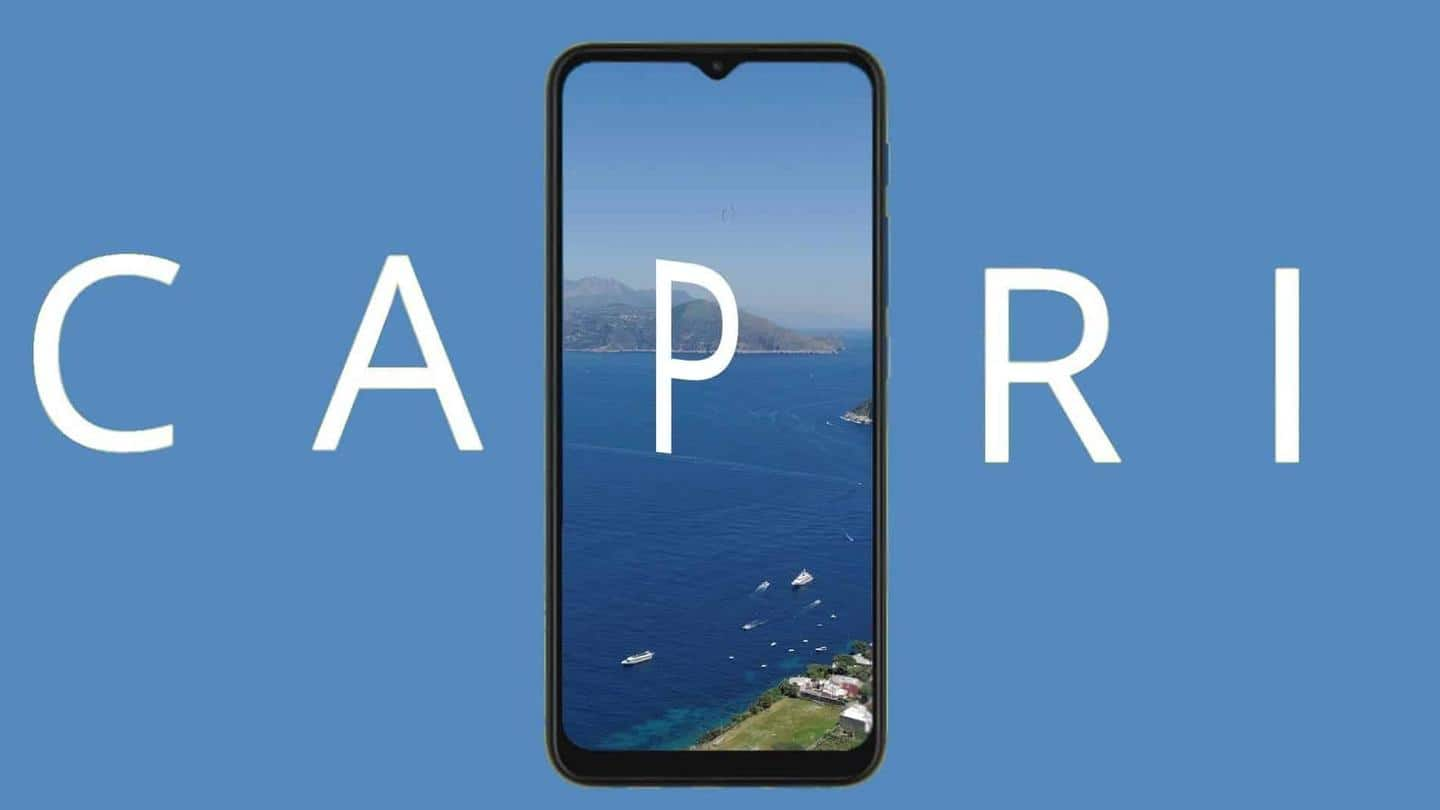 For camera lovers, this upcoming smartphone can prove to be quite spectacular.
The 64MP primary sensor, 13MP ultra wide-angle sensor, 2MP depth sensor as well as 2MP macro sensor will also be given in the rear of Motorola Capri Plus.
Not only this, LED flash will also be installed in its rear.
At the same time, Motorola's smartphone will have a 13MP single front camera for selfie.
The strong processor will be available in smartphone
Motorola Capri Plus can be equipped with Qualcomm Snapdragon 662 octa-core processor.
In addition, this upcoming smartphone can be given 4GB of Random Access Memory (RAM) as well as 64GB of internal storage.
At the same time, it can be launched in 128GB internal storage with another variant 6GB of RAM.
It can be given a 4,000mAh or 5,000mAh Li-polymer battery with fast charging support from 20W.
Many sensors will be given in smartphones
Light sensors, proximity sensors and accelerometer sensors can be given in this new smartphone of Motorola.
Along with this, for better connectivity, it will have dual SIM slot, Bluetooth 5.0 and Wi-Fi 802.11 with 4G support.
Apart from this, this upcoming smartphone of Motorola will have USB charging, Micro USB, 4G / 3G / 2G support, 3.5mm audio jack and A-GPS.
What will be the price?

Like the launching date, the company has not given any information about the price of Capri Plus yet. However, its estimated price is Rs 15,000. The exact price will be known only at the time of launching.