Assam The government is considering introducing a new law, under which the bride and groom have to disclose their religion and earnings in official documents a month before the wedding.
In the backdrop of laws being brought in many BJP-ruled states to stop 'love jihad', the Assam government says its goal is to 'empower women'.
The state government also says that this law will not be against 'love jihad'.
Education and family information will have to be given along with religion and earning
Minister in the state government Hemant Biswa Sharma said that this law of Assam is completely Uttar Pradesh And Madhya Pradesh Will not be like the law of K, but will be similar to them.
He said, "The law of Assam is not against 'Love Jihad'. It will take all religions together and will empower our sisters by bringing transparency. The person will not only have to give information about his religion, but also the means of earning, education and Will have to tell about the family as well. "
Legal action will be taken for not providing information – Sharma
She added, "Many times in the marriage of the same religion, we have found that after marriage, the girl learns that her husband is doing illegal business."
Sharma further said that in the proposed law, women and men will have to give their income sources, occupation, permanent address and religion etc. in the form given by the government months before marriage. Failure to do so will lead to legal action.
Uttar Pradesh government has brought law against 'love jihad'
Sharma also said that this law of the state government will work for the empowerment of women. It contains some elements of the laws of Uttar Pradesh and Madhya Pradesh.
Significantly, recently the Uttar Pradesh government had brought a law to stop forcible conversion.
The government says that this law will prove effective in stopping 'love jihad'.
Under this law on sunday First case registered it was done.
What does 'love jihad' mean?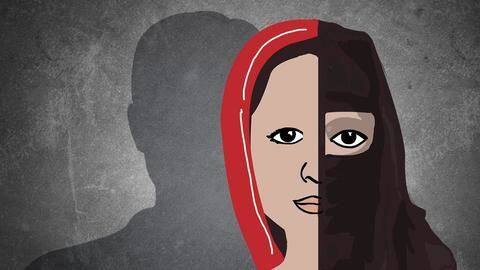 Explain that the term 'love jihad' is used by right-wing organizations for inter-religious marriage.
In this, they are accused of seducing or forcibly converting a woman to marry a Muslim man.
although, central government Does not accept any such terminology. The government had told Parliament that 'Love Jihad' is not defined in the existing laws and no such case has come before any central agency.