Greg Barclay, who has been appointed as a business lawyer and director of New Zealand cricket since 2012, has been appointed as the new chairman of the International Cricket Council (ICC).
He has become the second independent chairman of the ICC after Shashank Manohar of India.
Barclay will replace Imran Khawaja, who became interim chairman after Manohar's term ends this July.
Barclay's term will be two years. A chairman may hold office for a maximum of three times.
Committed to working seriously for the future of sports – Barclay
Barclay said it was a matter of pride for him to be appointed ICC chairman and would like to thank his fellow ICC directors for their support.
He added, "I hope that we will work together to move the game forward and get ahead of this bad phase of the global pandemic. I take my position of sports mentor seriously and will be responsible for the future of the game." Committed to work for me. "
Barclay needed 11 out of 16 votes in arcane voting
In the arcane voting process, Barclay was to receive 11 of 16 votes. Of these votes, 12 were full members of the ICC, members representing three associate countries and Indra Nooyi, an independent female director. Barclay has received 11 votes.
Barclay has experience in many positions
Barclay played the role of director during the 2015 Cricket World Cup.
He has also been a board member and chairman of the Northern District Cricket Association.
He has also played the role of director in companies. He has also held several board positions with various companies in New Zealand and Australia.
He has been with New Zealand cricket for a long time and has no shortage of experience.
This is how ICC Chairman is elected
The current or former director of a board who has not spent six or more years on this position is valid for the post of ICC chairman. However, his name must be suggested by a member nation.
Manohar's feud with BCCI continued for four years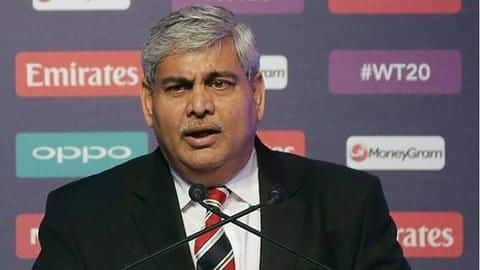 Manohar in 2015 BCCI He became the chairman and started the second innings with the Indian Cricket Administration.
He became ICC chairman only in November 2015 and since then he was in conflict with the BCCI.
It was only after Manohar became the chairman that the BCCI lost revenue from the ICC and many of his policies were against the BCCI.