In the Nigerian country of West Africa, Islamic terrorists have been playing havoc.
On Sunday too, dozens of bike-riding terrorists attacked two villages on the border of Mali country and killed 100 people.
The terrorists forced the people to flee and then shot them. Local Mayor Almou Hasane has confirmed the incident. Security forces personnel have been deployed on the spot since the incident.
Terrorists came riding on 100 bikes
Mayor Almou Hassane said that on Sunday, the terrorists, who were riding on more than 100 bikes, attacked in Chomobangau and Jaromdareya villages of the jihad-affected Tillaberi area.
They fired and forced people to flee and then fired from behind.
This led to the death of 70 people in Chomobangou village and 30 in Jaromdareya village. Apart from this, more than 75 people were seriously injured in both villages.
Security forces rushed the injured to the hospital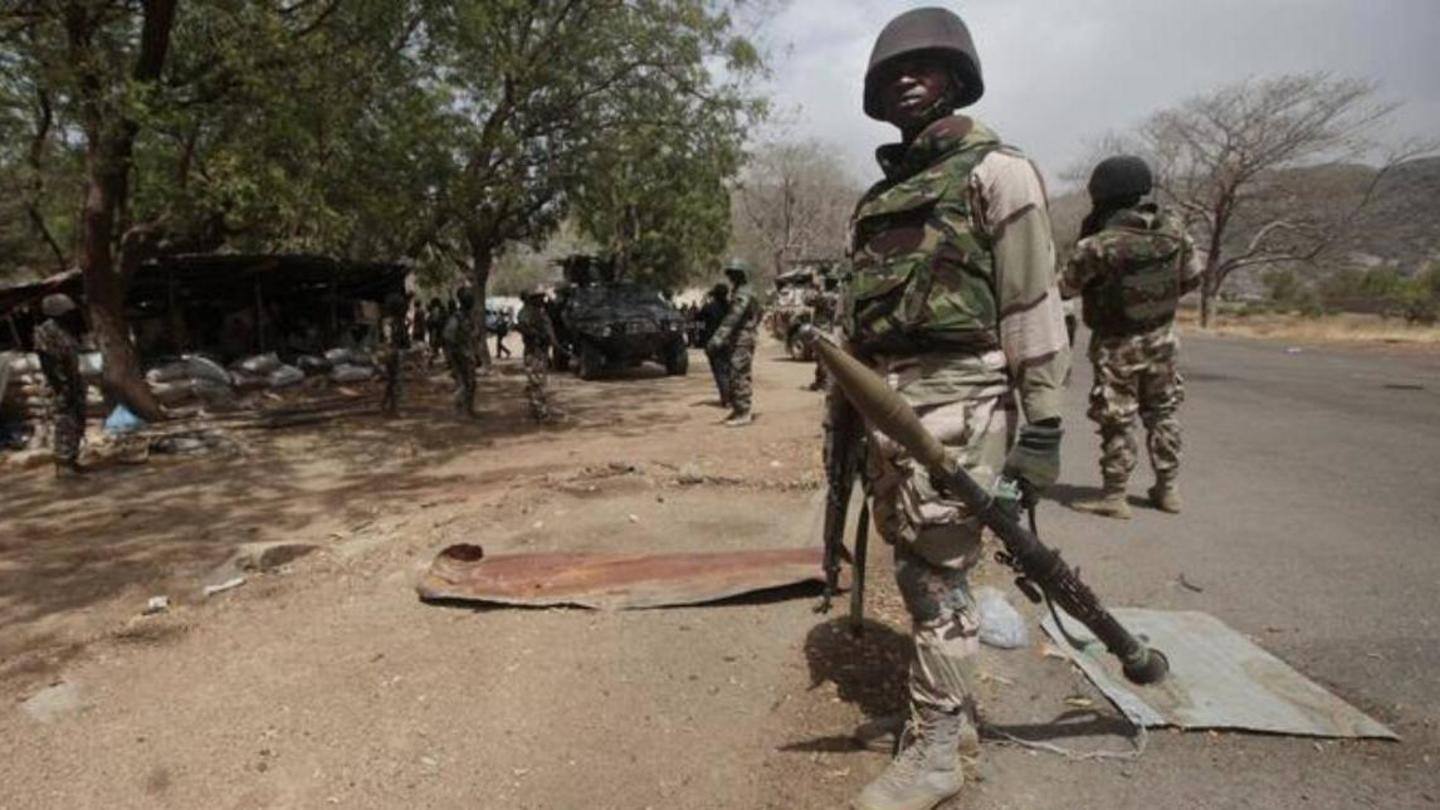 Prime Minister Brighi Rafini and Mayor Hasane visited both the villages affected by the attack on Monday on information of the incident.
During this time, the bodies of the people were seen scattered. After this, the security forces performed the last rites of the dead bodies and admitted more than 75 injured to hospitals in the capital city of Niamey and Aulam.
The mayor said that a large number of security personnel are deployed on the spot and the search for the attackers is going on.
The terrorists attacked for revenge
News agency AFP According to the people of the village located on the border of Mali in Niger, have been facing terrorist attacks for the last three years.
In these areas, terrorist organizations associated with Boko Haram, Islamic State and Al Qaeda keep attacking.
It is being said that the villagers had killed two terrorists in the past. To avenge the deaths of those terrorists, the terrorists have attacked both villages.
Attack after announcement of election results
The attack in both Niger villages is also being linked to the results of the first phase of the presidential election announced last week.
The results released last Saturday gave the Nigerian Party for Democracy and Socialism an edge.
The ruling party candidate Mohammad Bajom polled 39.6 percent and opposition candidate Mahamane Osman polled 16.9 percent. In such a situation, there will be a competition between the two in February.
The people of the area are facing continuous terrorist attacks
Let the people of Niger and Nigeria of West Africa have been facing terrorist attacks for a long time.
On February 14, terrorist organization Boko Haram attacked 28 villages in the southeast of Niger and killed 28 people.
Similarly, on December 27, 10 people were killed by militants in the province of Borno, Nigeria. On December 13, 333 school children were abducted by Boko Haram militants.