India's popular electric car Tata Nexon is now getting a chance to bring a no-buy home for less.
The company has reduced its subscription amount. In August, the company started a subscription scheme, under which people can buy it without rent and now the company has also reduced its rent.
The company has joined hands with Orix India to provide this facility.
Bring home a car for less than Rs 30,000
In this subscription scheme of the company, instead of buying a new Tata Nexon, it can be hired.
Initially the subscription plan was Rs 41,900 per month. The company then reduced it to Rs 34,900 in October.
Now once again the company has reduced its price to Rs 29,500.
People have the opportunity to avail the subscription scheme for 12 months, 24 months and 36 months.
Facility is available in these cities
For your information, let us know that right now this service is available only in Delhi-NCR, Mumbai, Pune, Bangalore and Hyderabad.
The company is getting free maintenance along with periodic servicing, door step delivery, 24 × 7 on call road side assistant and full insurance coverage.
If people rent a car for 12 months, then later they can also increase this limit according to their needs.
This benefit is being provided under the scheme
Along with this, to make the scheme even more profitable, the company will provide customers with chargers to charge the car at their home or office as per their convenience.
This scheme is very beneficial for those who want to buy a car for business or their own needs, but do not want to spend millions of rupees simultaneously.
Such customers can fulfill their needs without purchasing a car under it.
What is its specialty?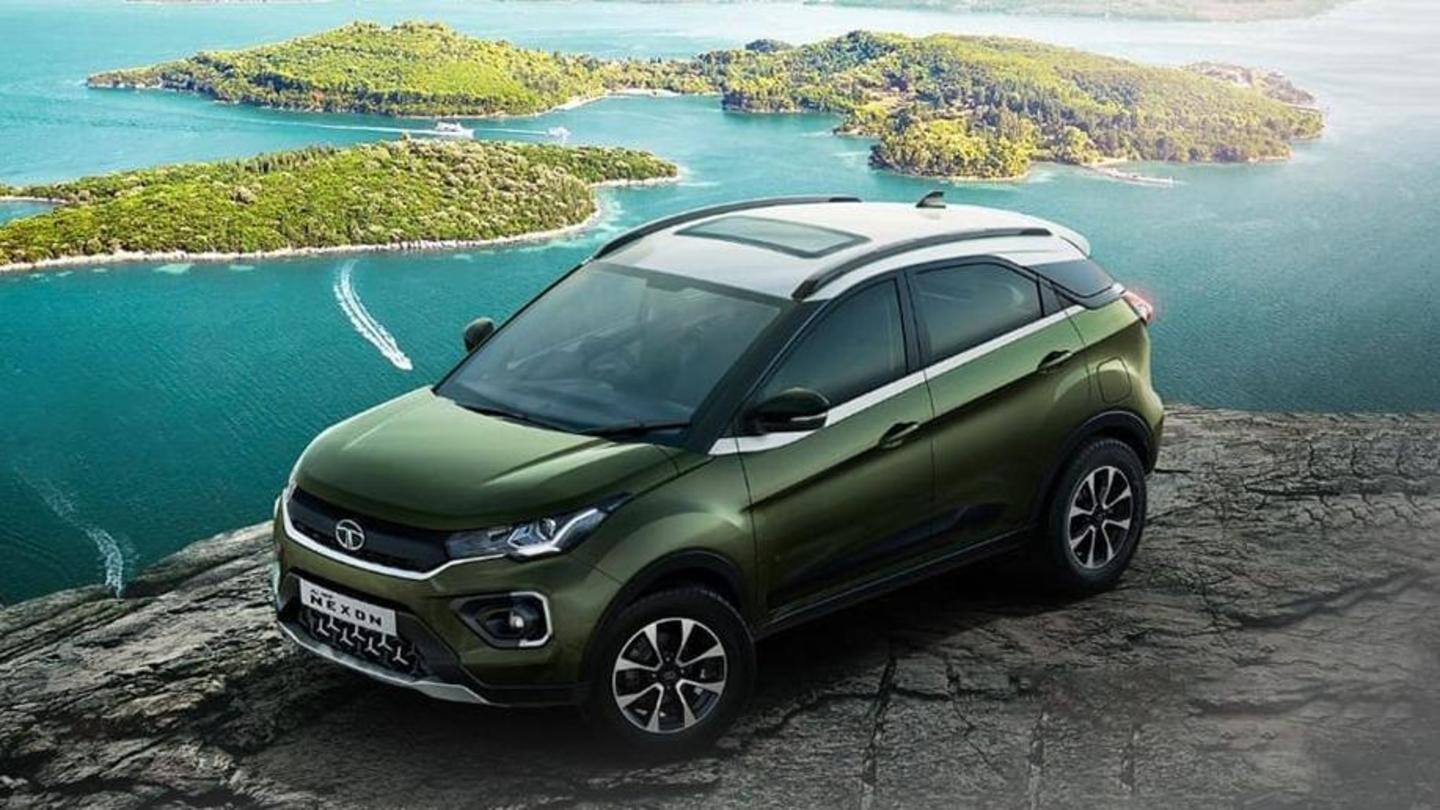 Talking about its specialty, let us know that it has been made with Tata's ZConnect technology.
It has a 30.2kwh battery, which supports fast charging. The battery of this SUV can be charged up to 80 percent in one hour.
With this, its battery is charged from 20 to 100 percent in eight hours with a 15A charger.
Its battery gives 129bhp power and 245nm torque.
Company increased the price
Tata's Nexon is one of the most popular electric cars in India. It is being sold in the country.
In view of its popularity, Tata had just increased its prices just before the festive season.
The prices of its XZ Plus and XZ Plus LUX variants have been increased by Rs 26,000.
However, there has been no change in the price of the entry-level variant XM.