Over time, various auto companies are working on updating their vehicles.
Whereas auto companies are preparing to enter this segment due to the popularity of electric vehicles.
On the other hand, Honda is bringing a bike equipped with a new technology to leave all companies behind.
The company has started work on mind control bike technology. Also, a patent has also been filed for this.
The company filed the most different patent ever
With this new technology of Honda, the bike will be able to control the mind with the help of sensors in the helmet.
According to media reports, Honda has filed the most separate patent ever. It is about building a bike that will be controlled with mind.
This most surprising patent is because there is no such bike in the world, which can be controlled with mind.
The bike equipped with this technology will be the world's most hi-tech bike
If Honda offers a bike equipped with Mind Control technology, it will be the first such bike in the world to use such technology and it will become the world's most high-tech bike.
However, even after using this technology, it will not be possible to control the bike with your mind in every way. For example, you will not be able to bend the bike just by thinking or just thinking that the bike will not run without holding the handle.
How will this technology work?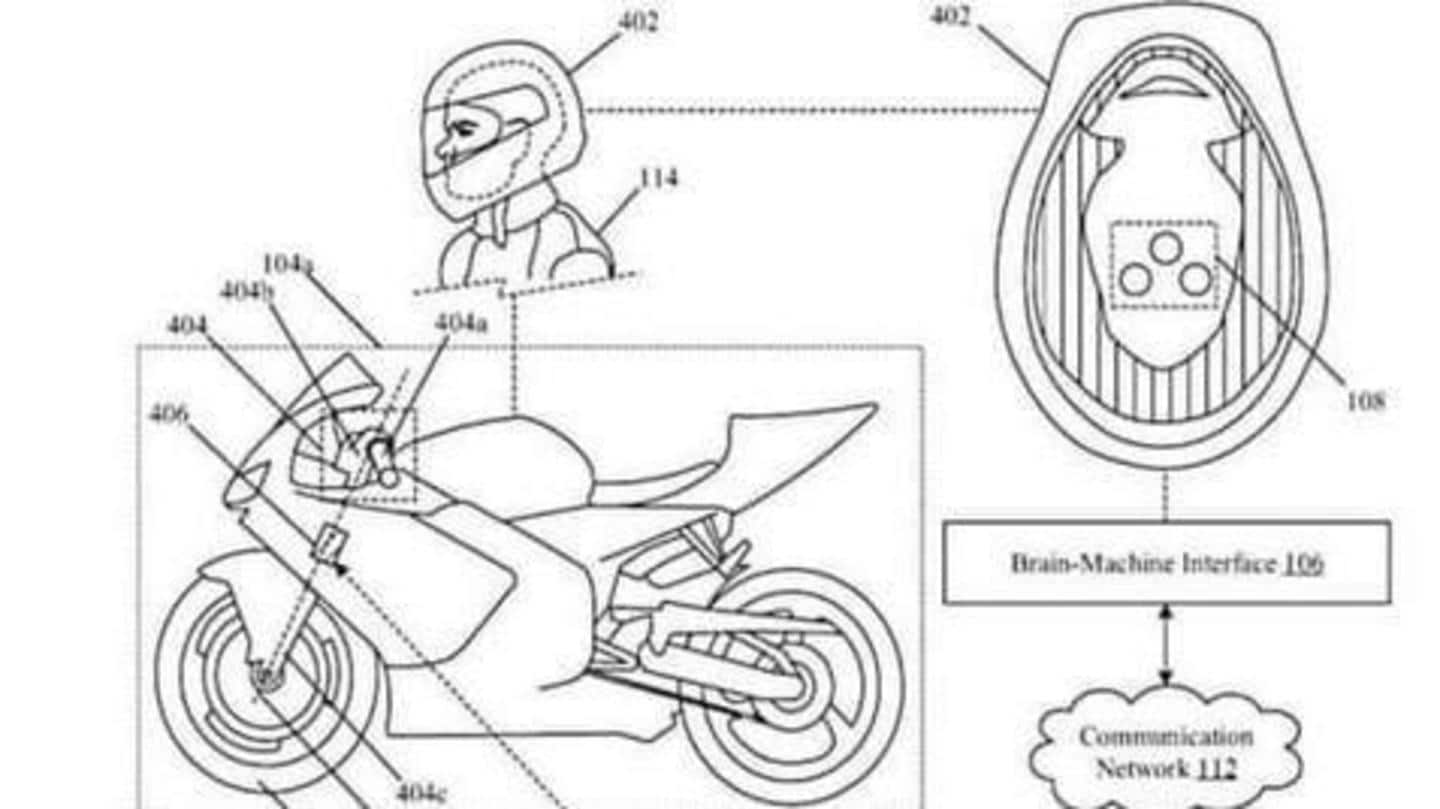 According to the patent, under this new technology, if the rider wants to give some input to the bike, then they only have to think about it in their digam.
This technology will work with the help of sensors mounted in the rider's helmet. These sensors will read the brain signals and reach the bike.
After this, the bike will work according to the signals given by the sensor. In this way, riding the bike will be easier and safer than before.
Brain will work as an assistant
With the help of this technology, your brain will work as an assistant for you in riding a bike.
This means that he can help you in riding the bike, but it will not be in his control to control the bike completely.
Let us know that in the present premium bikes, many great features such as traction control and power mode are given to make the riding experience of people better and easier.
The program is still in the initial stage
No information has been given by the company about this new technology. Right now the program is in its initial stage. In the coming time, the company can announce it officially.