After reaching New Zealand last Thursday Pakistan Cricket Team Of Six player corona positive Were found
Players found to be Corona positive were isolated and other players were also not allowed to meet for 14 days.
However, the Director General of Health of New Zealand says the players are meeting, eating together and constantly breaking the Corona protocol.
Players are eating together instead of staying in their room- Bloomfield
Doctor Ashley Bloomfield stated that all six people found positive are sportsmen and that is why all people are being seen as likely to be corona.
He added, "It is compulsory to stay in their rooms for the first three days, but still the players are meeting, sharing food and moving around without masks. Everything is clearly visible in the CCTV footage. "
Pakistani team has received final warning
The Pakistani team has been given a final warning by the New Zealand Health Ministry. Now they will have to remain in quarantine and will not be given training exemption.
Bloomfield said, "I don't know how many times he did this, but it would be considered bad at one time. From the very beginning he was told about everything and it was mandatory for him to be in the room."
Six players were found on Thursday, Corona positive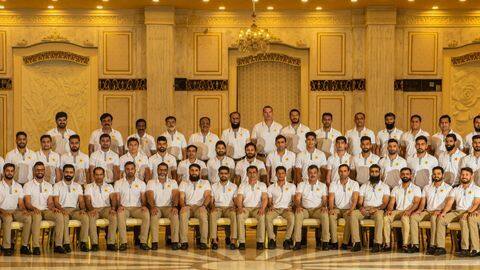 The corona test was conducted on November 24 for a 53-member squad, including all Pakistan players and the relevant staff, as a result of which six players have been found infected.
New Zealand Cricket had issued a statement saying, "Of the players who were infected, two of the symptoms found inside the player were already present, while four other players have recently been infected."
If we make another mistake, we will be sent home – PCB CEO
ESPNCricinfo According to him, he has received the Vice Note sent by PCB CEO Wasim Khan to the Pakistani team.
Khan said in the vice-note, "Boys, I spoke to the New Zealand government and they told me that the protocol had been broken three or four times. They told me clearly that if we make another mistake they will back us Will send you home. "
Full schedule of Pakistan's New Zealand tour
First T20: 18 December (Eden Park), Second T20: 20 December (Sedan Park), Third T20: 22 December (Napier), First Test: 26–30 December (Bay Oval), Second Test: 03–07 January (Heigley Oval).