Pakistan Cricket Team Senior fast bowler of Mohammad Aamir has questioned the arrangement of negotiation of the team management.
He says that no matter how tired a player is after playing continuously, he is afraid to ask for rest.
Aamir said that players who are seeking rest are afraid of being dropped from the team and this fear can be overcome by improving the system of negotiation.
Pakistani players are afraid to ask for rest – Aamir
times of India According to the news, while talking to News One channel, Aamir said that if a player in Pakistan demands rest, he is dropped from the team.
He continued, "Players are afraid to say this to the management. In Pakistan cricket there is a fear of expulsion of the players from the team. The distance between the players and the team management should be reduced."
Aamir has said goodbye to the Test at the age of 27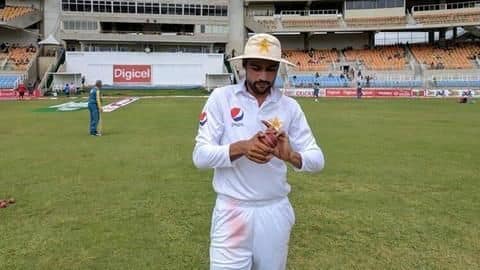 At the age of 19, Aamir returned to international cricket after facing a five-year ban due to match-fixing.
However, on his return, he struggled to play all three formats and to prolong his career, he turned 27 last year. To test cricket Had said goodbye
The reason behind leaving the test was that his body was broken.
Aamir has not been selected for New Zealand tour
Aamir has not got a place in the 35-member Pakistani team that went on tour to New Zealand. Apart from him, Shoaib Malik is also excluded from the tour.
Aamir is currently playing for Galle Gladiators in the Lanka Premier League (LPL).
He has taken two wickets in three matches. In the five-over match against the Colombo Kings, he had scored 46 runs in two overs.
The decision to retire from Test was made disputed- Aamir
On retiring from the Test, Aamir said that people had not spoken to him for six months and then there was an attempt to make his decision controversial after the defeat in Australia.
He said, "Mickey Arthur was our coach and anyone of his can ask that since 2017 I was saying that if my workload is not reduced I will have to quit Test cricket."
Aamir's international career has been like this
Aamir took 51 wickets in 14 Tests before he was banned and then returned in 2016, taking 68 wickets in 22 matches. He took 119 wickets in 36 Tests before retiring.
So far, Aamir has taken 81 wickets in 61 ODIs and 59 wickets in 48 T20s.
After his return from Bain, he has taken 56 wickets in 46 ODIs and 36 in 30 T20s.