Pakistan Cricket Board (PCB) is looking forward to the return of international cricket in its country.
PCB is trying to play series at home with big countries. International cricket has returned to Pakistan after almost a decade.
Now PCB says that next year it is ready to host big teams like New Zealand, South Africa, England and West Indies.
We are working towards building a relationship- Wasim Khan
Wasim Khan, the chief executive of the PCB, told The Associated Press that he was working towards building relationships and improving them.
Khan said, "The 8-10 months ahead to play at home are very important for us. We are also talking with Cricket Australia. They can come to us in the 2022 season and we host them for a long time Want to do. "
Pakistan's next year's home schedule is something like this
In January, South Africa may visit Pakistan for a two-match Test series. These tests will be part of the World Test Championship.
Apart from this, a series of three T20 matches are also to be played on the tour.
In September, New Zealand will visit Pakistan for a series of three ODIs and five T20 matches.
This is followed by a two-match T20 series with England in October.
Sri Lanka team had a terrorist attack in 2009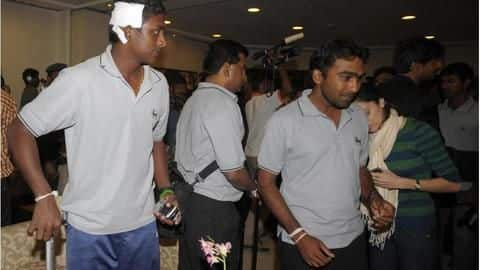 In 2009, there was a terrorist attack on the Sri Lankan team bus which visited Pakistan, after which international cricket was not played in Pakistan.
Six Sri Lankan team players were injured in the attack and six people of Pakistan Police were killed.
In 2015, Zimbabwe toured Pakistan for the limited overs series. Zimbabwe was the first team to visit Pakistan after the terrorist attack.
International cricket is slowly coming back in Pakistan
Test matches were not played in Pakistan for a decade after the 2009 attack and there was a return to Test cricket at the end of last year.
Sri Lanka went there and played a two-match Test series. Bangladesh also played a Test match earlier this year.
Teams from Sri Lanka, Bangladesh and Zimbabwe have also played limited overs series in Pakistan this year.