Since Diwali, cases of corona infection have been increasing rapidly in the northern and central states of the country. In view of this, states have also started to be strict.
Meanwhile prime minister Narendra Modi Spread across the country Epidemic An online all-party meeting has been convened on 4 December for review.
The Ministry of Parliamentary Affairs has also sent invitations to the leaders of all parties. This will be the second all-party meeting in the Corona era.
Coordination responsibility entrusted to Ministry of Parliamentary Affairs
NDTV According to this, the Prime Minister has entrusted the responsibility of coordination to the Ministry of Parliamentary Affairs to ensure the presence of the leaders of the parties in both houses in this meeting to be held at 10:30 am on Friday morning.
Top ministers of the government are expected to be included in this meeting including Minister of State Rajnath Singh, Home Minister Amit Shah, Health Minister Harsh Vardhan.
Similarly, Parliamentary Affairs Minister Prahlad Joshi and Minister of State for Ministry Arjun Ram Meghwal will also attend the meeting.
This is why all-party meeting is considered important
The all-party meeting called by Prime Minister Modi is considered very important.
The reason behind this is that the Prime Minister recently visited the pharmaceutical companies of Ahmedabad, Hyderabad and Pune to review the work being done for the development of the Corona vaccine. In such a situation, the Prime Minister can give any big information about the vaccine in the meeting.
Similarly, the meeting of the winter session with the budget session can also be discussed.
Prime Minister holds meeting with three companies making Corona vaccine
On Monday, the Prime Minister held a meeting with officials of Genoa Biopharmaceuticals, Dr Reddy's Laboratories Ltd Hyderabad and Biological E Ltd Hyderabad, who manufacture Corona vaccine.
It discussed the development and production of better vaccines. During this time, the Prime Minister also sought suggestions from all the members of the team regarding the delivery process and cold chain to make it available to every person in the country after the vaccine is ready.
Prime Minister appealed to provide information about vaccine to people
In the meeting, Prime Minister Modi appealed to the members of pharmaceutical companies to provide information about the vaccine in simple language to the general public. He said that people should get information about the effects of the vaccine and all matters related to it.
This is the condition of corona infection in India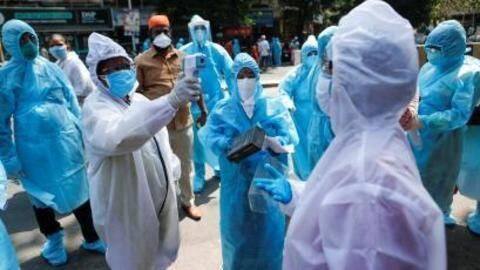 Please tell India The number of corona infected has crossed 94 million. Days in the country Corona virus 38,772 new cases of infection were reported and 443 patients succumbed to it.
Herewith Total number of infected in the country 94,31,691, while 1,37,139 people have lost their lives due to infection with this dangerous virus. The number of active cases has come down to 4,46,952.