Indian Premier League (IPL) 13th season Rajasthan Royals (RR) remained volatile.
RR, who started the season by winning two consecutive matches, later lost the rhythm and could win only six matches in 14 matches.
The RR, which finished last in this season's points table, will have to make some changes next season.
A look at the five players whom RR can release before next season.
Young batsman will have to replace Uthappa
RR bought Robin Uthappa for a price of three crores.
In the 2020 season, Uthappa was able to score only 196 runs in 12 matches at an average of 16.33.
This season Uthappa's highest score was 41 and his strike rate was 119.51.
RR has missed a lot of good Indian batsmen this season and the next season Uthappa can be brought in to bring in a good young Indian batsman.
Unadkat has proved to be consistently expensive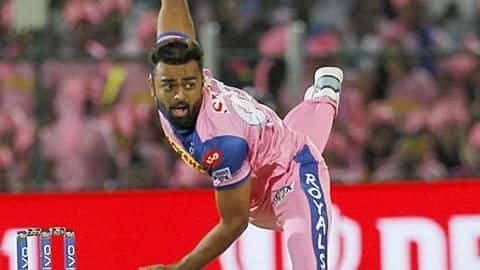 Jaydev Unadkat's performance in the RR since 2018 has been a disappointing season.
Unadkat could play only seven matches in which he took four wickets. His economy was close to 10 this season.
His economy was 10.66 in 11 matches played last season. RR has got a good bowler in the form of young Karthik Tyagi.
Unadkat may be released next season.
Karron looted too many runs
Due to Ben Stokes not being present in the first half, RR gave Tom Curran a chance in five matches.
Karran took only three wickets in these five matches and conceded runs from an economy of over 11.
In the five matches played for Kolkata Knight Riders in the 2018 season, Karron also spent runs with an economy of 11.60.
Next season RR will want to replace him with a good all-rounder.
RR will have to replace Rajput with good Indian death over bowler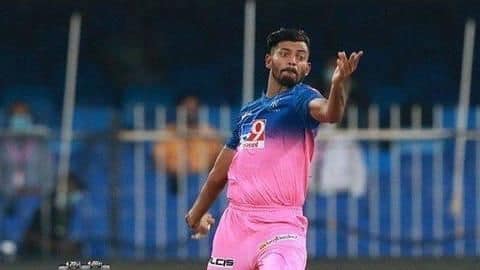 Ankit Rajput, who took only two wickets in six matches this season, was the second most expensive RR bowler among bowlers playing more than one match.
Rajput spent runs with an economy of 11.70. He had spent 60 runs in four overs against Mumbai Indians, 27 of which came in the same over.
RR needs a good Indian bowler who can bowl well in the last over.
Aaron's economy has always been a matter of concern
31-year-old fast bowler Varun Aaron's economy and his fitness have been a constant problem for him.
Aaron, who has played eight seasons so far, played 10 matches in 2014, his highest in a season.
His economy has been 9.66 in five matches last season for RR and 11.75 in three matches this season.
Before next season, RR will have to find a good fast bowler who can replace Aaron.