Battling hamstring injury Rohit Sharma Has given an update on his injury. The Indian opener has said that his injury is constantly improving.
On Thursday, Rohit started his fitness training at the National Cricket Academy (NCA) in Bangalore.
Explain that Rohit, who was injured during the IPL, is in the Indian team for the Test series against Australia.
The hamstrings look perfectly fine now – Rohit
Rohit Sharma has said that he is training in NCA to fully recover from hamstring injury.
They PTI Said, "Feeling fine with hamstring injury. Just started the process of getting better at it. Before I play a Test match, I need to make absolutely certain that no effort is missed. That's That's why I'm in NCA. "
Rohit played in IPL despite injury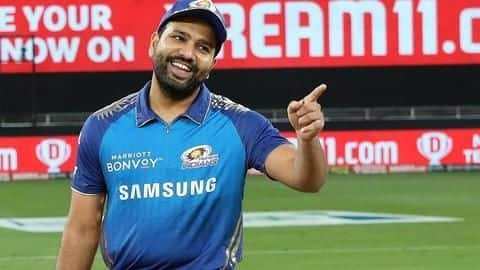 Despite the injury, Rohit Sharma played in the IPL play-off.
He said, "I don't know what's going on and what everybody was talking about. I was constantly in touch with BCCI and MI. I told MI that I could get on the field because it's the shortest format and I'm I will get into this situation. Once I made up my mind, I had to focus on it.
For this reason Rohit was selected in the Test team
Rohit Sharma will be only part of the Test team in Australia tour, which has more than a month left to start.
He went on to say, "I did not go to Australia for the limited overs series because there are constant matches. So I thought that if I have to work on my body for 25 days, I can probably go to play a test match. So It was an easy decision for me. "
Australia vs India series schedule
India has to play three ODIs, three T20s and a four-match Test series in Australia. The ODI series is to begin from 27 November. Then the ODIs will be played on November 29 and December 2.
After this, three T20 matches are to be held on 04, 06 and 08 December.
The Test series is finally scheduled to begin on December 17. After this, the second Test will be played on 26 December, the third on 07 January 2021 and the last Test on 15 January.