Russia suffered another major setback after the World Anti-Doping Agency (WADA) banned for four years from all major sports in December last year.
Russia, appealing against its ban to the Court of Arbitration for Sports (CAS), has been sentenced for not using its flag and national anthem in two Olympics.
Let's know the whole news.
Russia will not be able to bid for any major sporting event for two years
Russia has been banned from using its name, flag or national anthem in the next two Olympics or any world championship for the next two years.
The CAS has also prohibited bidding Russia for a major sporting event for the next two years. He will not be able to bid during this period.
This is a lighter sentence than the four-year ban imposed by WADA earlier.
Russian players will be able to play Tokyo Olympics and FIFA World Cup
Athletes and teams from Russia will be allowed to participate in the Tokyo Olympics and the 2022 Winter Games if they are not involved in doping. He will also be able to participate in the FIFA World Cup to be held in Qatar in 2022.
Learn about the case in detail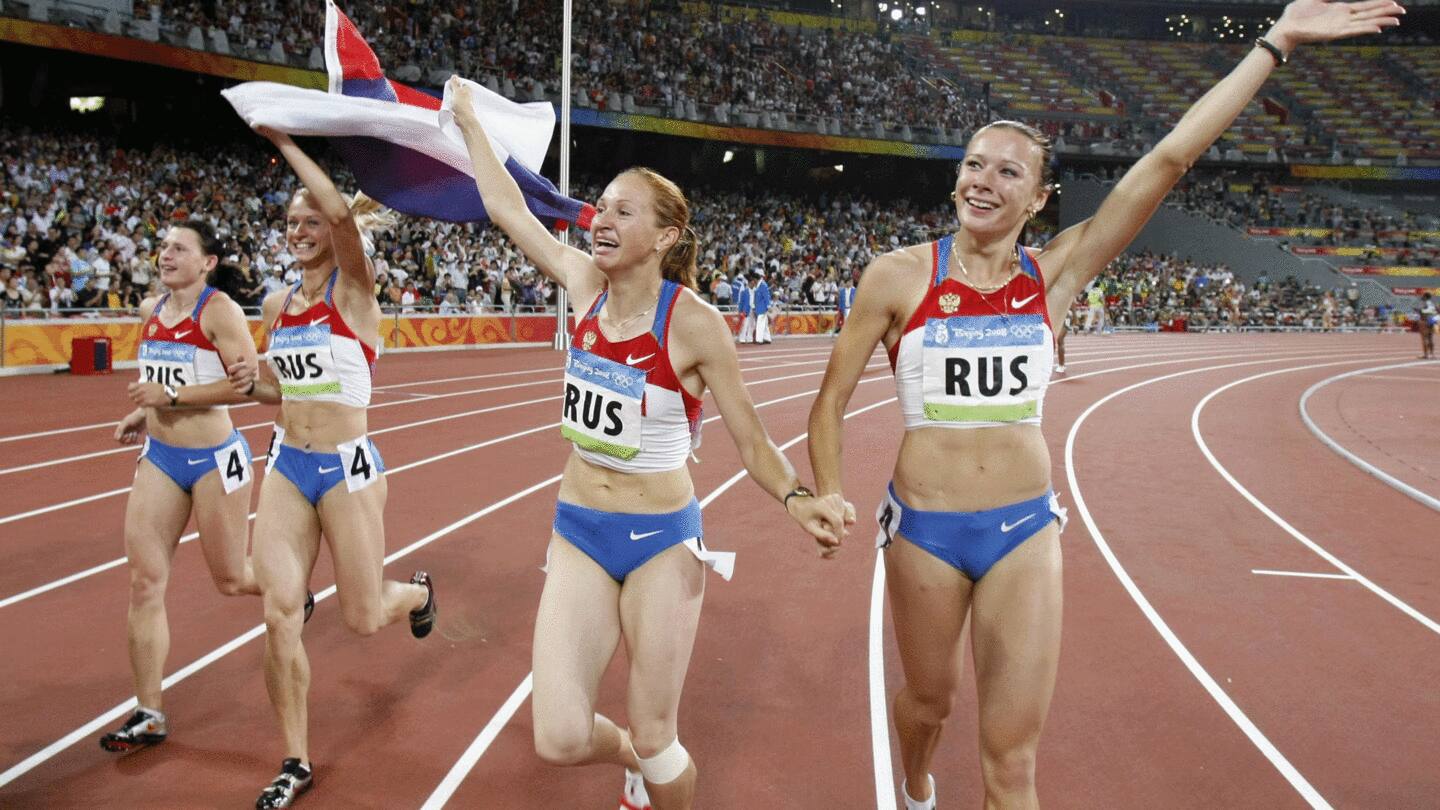 In fact, the wrong doping report of the Russian players was sent to WADA and also with the consent of Russia's government sports committees.
The controversy in the sports world has been hot since this news came out. After this report came to light, questions were also raised on Russia's Olympic performance in 2014.
For this reason, in 2015, Russia was banned from participating in athletics as a nation.
Russia was accused for five years
Investigators have been accusing Russia of running a complex doping program for the past five years that prevented their athletes from participating in international events.
The WADA lifted the ban on athletes after several investigations in September 2018, but they had conditioned the submission of the athletes' data.
Russia was then accused of tampering with the data.
Accreditation of lab canceled, 111 Russian athletes expelled from Rio Olympics
Accreditation of Russia's anti-doping lab was revoked in 2015 following allegations. In addition, the IOC fired 111 athletes, including the entire track and field team, from a team of 389 athletes from Russia for the Rio Olympics.
Russia was banned completely in the 2018 Winter Olympics
After a more thorough investigation into the matter, the IOC had banned Russia from participating in the 2018 Winter Olympics.
168 athletes were allowed to participate on the International Federation system, but they also had to wear neutral uniforms.
Apart from this, the flag of Russia was not shown on any VENU and the Russian Olympic Committee was completely banned from participating in it.