South Korean Mobile Company Samsung Samsung Galaxy S21 is going to launch in India very soon.
By the way all of the company Smartphones Is well liked among Indians, but people have been waiting for it for a long time.
It is also being discussed a lot because it will be equipped with many cool and different features.
Its great features also include voice unlock. With its help, users will be able to unlock this smartphone by speaking.
You can unlock the smartphone by speaking
In Samsung Galaxy S21, the company is offering features like Amazon Alexa, which the company has named Bixby Voice.
Through this feature, users will be able to unlock the smartphone by giving commands. The smartphone will automatically unlock as soon as the user speaks 'Hi Bixby' in front of this smartphone.
However, the company has not yet given any information about the lock screen security settings of the Samsung Galaxy S21.
When will it be launched?
The company has not yet announced its launch date. However, it can be launched in the beginning of 2021 i.e. January. At the same time, its sale can start from February 2021.
Three variants will be launched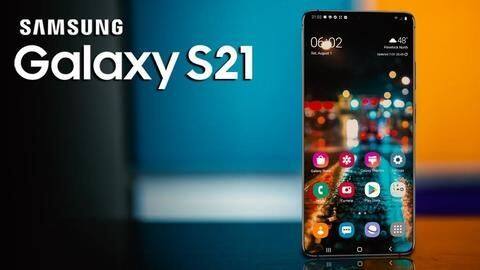 The company Galaxy S21 will be launched in three variants Standard, Plus and Ultra.
According to the news, the standard variants of the S21 can have a 6.2-inch display, 6.7-inch in Plus and 6.8-inch display in Ultra.
It will be launched in the Indian market in Phantom Violet, Phantom Gray, Phantom White and Phantom Pink Color.
Explain that Qualcomm Snapdragon 875 processor can be given in this smartphone.
How will the camera setup?
If you talk about camera setup, according to the information, a 12MP primary sensor, 12MP ultra wide lens and 64MP telephoto lens can be given in it.
In addition, it will run on Android 11 operating system (OS). At the same time, for connectivity it will support 5G network and will be equipped with Wi-Fi 6 and Bluetooth 5.1.
It can be available with 12GB of random access memory (RAM) and 128GB of internal storage.
What will be the price?
Currently, the company has not given any official information about its price. According to the news, the Samsung Galaxy S21 can be launched in the Indian market with a price of Rs 64,580.