South Korean electronics giant Samsung has dealt a major blow to China amidst ongoing tension between India and China's military in Ladakh.
The company has decided to shift its manufacturing unit of mobile display products operated in China from now to shift to Noida in Uttar Pradesh.
The company will invest around Rs 4,825 crore on setting up this manufacturing unit to be set up in Noida.
Uttar Pradesh will get global recognition as an export hub
A Uttar Pradesh government spokesperson said that this investment being made by the Samsung company in Uttar Pradesh will give Uttar Pradesh a global recognition as an export hub.
He informed that after this Samsung unit is set up in Noida, India will also become the third country in the world to manufacture mobile displays manufactured with OLED technology. With this benefiting India, China will suffer a major setback.
Uttar Pradesh government will give special encouragement to Samsung- Singh
Investment Minister Siddharth Nath Singh said that the Yogi government has decided to give special impetus to Samsung's project in the cabinet meeting on Friday.
In this, under the Uttar Pradesh Electronics Manufacturing Policy-2017, the government will be given a rebate of about 250 crore rupees, including exemption in stamp duty on land transfer, in five years.
Similarly, under the Scheme for Promotion of Manufacturing of Electronic Components and Semiconductors, there will be a financial incentive of Rs 460 crore.
This unit of Samsung will provide employment to 1,500 people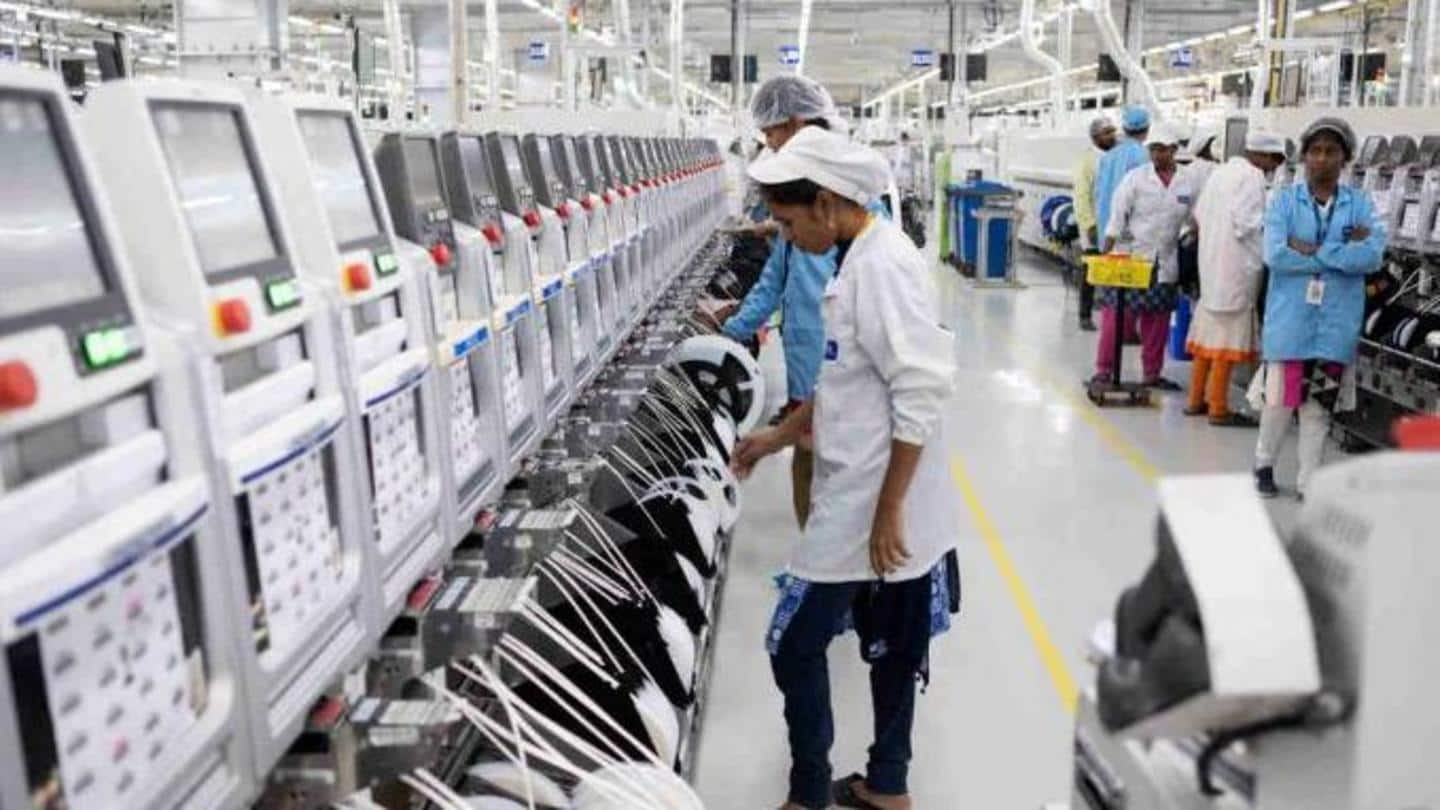 Investment Minister Singh said that this unit being set up by Samsung in Noida will also increase employment opportunities for the people of the state.
He said that with the operation of this unit, about 1,500 people will get direct employment and besides this, Noida will also become a hub for manufacturing mobile display products.
Similarly, it will help the state to get more foreign direct investment (FDI) than before.
It is considered a big shock for China
Explain that Samsung's move to shift its unit from China to Uttar Pradesh is considered a big blow to China's business.
Not only this, more than 1,000 companies are planning to leave China after the Corona virus epidemic and India aims to attract those companies.
With the efforts of India, about 300 of these companies are now preparing to come to India with great seriousness.
Samsung set target to double exports in five years
Samsung is the largest exporter in Uttar Pradesh with exports of $ 27 billion in the last financial year. Samsung Group has set a total export target of $ 50 billion over the next five years.
More than 70 percent of the total display products used in TVs, mobile phones, tablets, watches, etc. in the world are manufactured by Samsung in South Korea, Vietnam and China, but now Uttar Pradesh's name has also been added to it.
100 foreign companies are in contact with Uttar Pradesh government
After the outbreak of Corona virus epidemic in China, foreign companies operating there have planned to move to other countries. 100 of these US companies Uttar Pradesh Government Liaison Is in
The investment minister of the state had discussed with the CEOs of those companies through video conferencing on April 29 and assured them of special incentives to invest in the state.