in country Corona virus States most affected by epidemic Maharashtra In these days, there is a steady decrease in cases of infection, but the coming time can prove fatal for the state.
The bigMumbai The Municipal Corporation (BMC) has predicted a second wave of corona infection by the new year in Mumbai, the worst affected city in the state. This has alarmed the people and officials of the city.
This is the condition of corona infection in Mumbai
In Mumbai, 871 new corona cases were reported on Wednesday, taking the total number of infected to 2,71,525. Of these, 10,612 people have died.
Second wave may come by end of December- BMC
BMC officials said in an advisory issued on Wednesday that they feared an upsurge in infection cases in the city after Diwali. In view of this, in view of the possible rise in cases in December, the people corona Epidemic All measures to avoid should be strictly followed.
He said that the administration has also started preparations for the New Year celebrations and the decision to allow it will be taken only in December.
Ceremony will not be allowed in case of infection
Hindustan Times According to the BMC officials, if there is an increase in infection cases in December, then no event will be allowed to be held on New Year's Eve.
Similarly, if matters remain stable then New Year celebrations will be allowed with some restrictions.
For this, all hotels and restaurants will be reviewed first and only then a decision will be taken regarding the celebrations.
Hotels and restaurants currently operating with 50 percent capacity
Let the state of Maharashtra recently allow all hotels and restaurants to operate with 50 percent capacity. This number may increase in parties organized for the New Year. Special plans are being made for this.
Similarly, in January, the government allowed malls and restaurants outside the residential area to operate 24 hours, but the government has put a moratorium on it after the Corona epidemic.
The government had feared a second wave in January-February last week.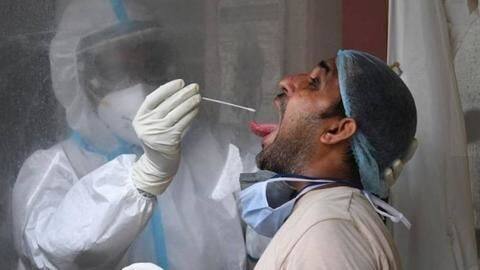 Let us know that on November 12, the state of Maharashtra had predicted a second wave of infection in the state in January or February.
In this regard, the government had instructed the medical authorities not to commit any kind of corona investigation in the state and all laboratories should work in accordance with the guidelines of the Indian Council of Medical Research (ICMR).
Apart from this, people were appealed to follow all measures.
This is the condition of corona infection in India and Maharashtra
India In the last 24 hours, 45,576 new cases of infection have been reported and 585 patients have died.
in country Total number of infected There have been 89,58,483 deaths and 1,31,518 of these patients have died. The number of active cases comes to 4,43,303.
Similarly, the number of infected in Maharashtra reached 17,57,520. Of these, 46,202 patients have died and 80,221 patients are undergoing treatment.