Selected for Australia tour starting 27 November Indian Cricket Team The Indian selectors have been under attack from critics after Suryakumar Yadav was not selected.
People are constantly questioning why Suryakumar is not being selected in the team despite such a good performance.
Now former Indian cricketer and Indian selector Devang Gandhi has asked that critics should tell which player will replace Suryakumar.
Some talented players will have to be kept out – Gandhi
times of India Talking to Gandhi, he said that only those who talk about Suryakumar should tell which player we would exclude.
He added, "India has a strong bench strength and the selection process is quite complicated. There can be four equally talented players for the same space. Obviously you have to exclude some good players."
Suryakumar – Gandhi is a great player
Gandhi continued, "Suryakumar is a great player, but he has to be patient. He has to perform consistently. Mayank Agarwal is a player who has been brought into the team and he has performed with consistency."
Suryakumar's performance in the last three IPL seasons has been like this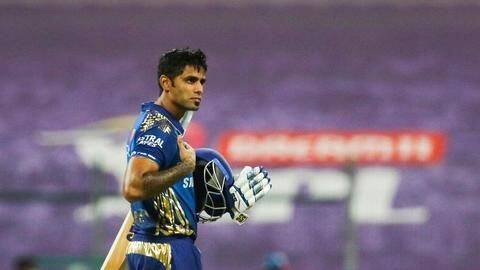 Suryakumar Yadav has scored runs for MI in the last three IPL seasons.
He scored 512 runs in IPL 2018 and became the highest Indian uncapped player in a season.
However, his record was broken by Ishaan Kishan this season.
He scored 424 runs in IPL 2019 and 480 in IPL 2020.
This season, Suryakumar hit 61 fours and became the second highest fours player.
Suryakumar's domestic career has been like this
Suryakumar, who started his domestic career in 2010, has so far played 77 first-class, 93 List-A and 165 T20 matches.
In first-class cricket, he has scored 5,326 runs at an average of 44 which includes 14 centuries and 26 half-centuries.
In List-A, he has scored 2,447 runs at an average of 35.46 which includes two centuries and 15 fifties.
Suryakumar averages more than 32 in the T20.