Former English cricket club Yorkshire player Azim Rafiq had alleged that the club had a place for institutional racism.
He is joined by some former people who have worked for the club as well as some former players who have played for the club.
Along with supporting Rafiq, a former employee has said that the Indian batsman Cheteshwar Pujara There have also been victims of racism.
Pujara was called Steve
Two former Yorkshire staffers, including Taj Butt and Tony Bourry, have also given evidence against the institutional racism that ran at the club.
Butt said, "Taxi drivers and restaurant workers are cited as examples when talking about the Asian community. They call all people of this community as Steve. Those who came as foreign players also called Steve. . "
Rafik had made allegations of being a victim of racism in September
Former off-spinner Rafiq, who left Yorkshire in 2018, spoke about his experience, saying that he had come close to committing suicide.
During an interview to an independent team investigating last month, Rafiq said that he was targeted because of his race.
In September this year, he told the media about being a victim of racism.
Rafiq's entire career has been spent with Yorkshire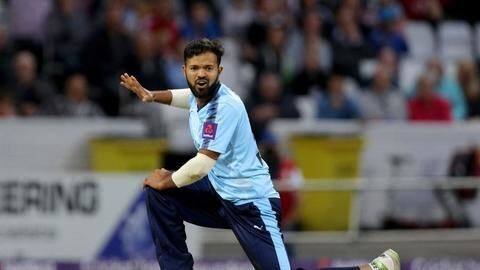 Rafiq made his first-class debut for Yorkshire in 2008 at the age of 17.
In 2011 he also went on loan to Derbyshire, but apart from that his entire career has been with Yorkshire.
He has taken 72 wickets for 39 first-class matches for the club and 43 from 35 List-A matches.
Rafiq has taken 102 wickets in 95 T20 matches. He has also been captain of Yorkshire.
Pujara was associated with Yorkshire in 2015
In 2015, Pujara signed a contract with Yorkshire after not being bought by any franchise in the Indian Premier League (IPL). He was last seen playing for the club in 2018.