Former New Zealand fast bowler Shane Bond Indian Premier League (IPL) is the bowling coach of Mumbai Indians (MI).
Indian team fast bowler Jaspreet Bumrah Play for MI and that's why Bond knows him closely.
Before his long tour to Australia, Bond called Bumrah the number one bowler in the world and he also explained the reason for this.
Let's know what Bond said about Bumrah.
Bumrah wants to remain the best bowler – Bond
India today According to Bond, he told the Sydney Morning Herald that Bumrah is the best bowler in the world and he wants to be the best.
He adds, "He doesn't run too fast and quickly speeds up in the last few steps. He has straight arms that are definitely different."
Bond also said that Bumrah's speed is too high to run less.
Bumrah's performance was amazing in IPL 2020
In IPL 2020, Bumrah took 27 wickets for MI in 15 matches at an average of 14.96.
He was the second highest wicket taker in the league.
His four wickets for 14 runs against Delhi Capitals was his best and also the best performance of his IPL career.
Bumrah twice took four wickets in the innings and his economy was also 6.73.
Bumrah was the star of the Test series on the last tour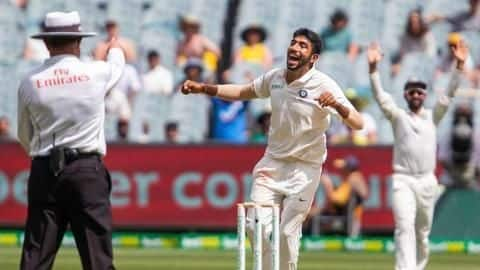 In 2018-19, India was successful in defeating Australia for the first time in their home Test series.
In this series, Bumrah took 21 wickets in four matches at an average of 17. He was the joint highest wicket-taker in the series.
Taking nine wickets for 86 runs was his best performance of a match. Bumrah did not participate in the ODI series.
Bumrah is constantly putting himself on top
Since making his international cricket debut in 2016, Bumrah has been praised by veteran cricket stars of the world.
Bumrah, who has played 64 ODIs so far, has taken 59 wickets in 104 ODIs and 49 T20 matches.
He has taken 68 wickets in 14 Tests since starting his Test career in January 2018.
All the Test wickets of Bumrah have come abroad.