In the first ODI played against Australia in Sydney, the Indian team took more time than scheduled, due to which match referee David Boon took on the team Of match fees Was fined 20 percent. However, despite this, in the second ODI also, the Indian team bowled with slow over rate.
Meanwhile the former Australian veteran Shane Warne Has made two unique suggestions to avoid slow over rate.In the same way, there are many more.
25 runs per over penalty fixed – Warne
Shane Warne believes that the International Cricket Council (ICC) should take some new initiatives and impose a penalty of 25 runs per over on the bowling team with a slow over rate.
Fox cricket Talking to Warne said, "I believe there is a need to be more strict in this matter. I think there should be a penalty of 25 runs per over if it takes longer than the scheduled time."
Here is another suggestion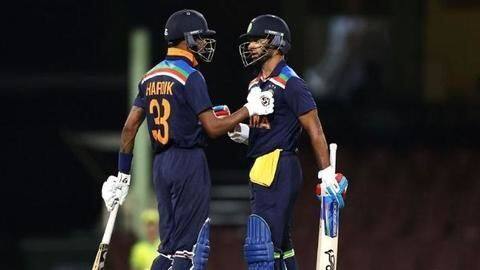 Apart from this, Warne also made another suggestion and said that his innings should be cut by the innings of slow bowling teams.
Warne went on to say, "For example, if India is bowling first and if they are able to get only 46 overs by the time of the set, then during their batting, they will only get to play 46 overs irrespective of the target 50 Overs should be made by playing.
Penalty was imposed after the first ODI
The Indian team was fined in the first ODI.
The ICC issued a statement on Saturday saying, "Article 2.22 of the ICC's Code of Conduct imposes a penalty of 20 percent of their match fees on players and related staff who have failed to bowl within the stipulated time."
The statement further said that Captain Kohli has admitted his mistake and also accepted the punishment due to which there is no need for an official hearing.
India took more time for this reason
In the first ODI, the Indian team had to face defeat by 66 runs and in the second ODI by 51 runs.
During both the matches, the Indian bowlers gave a dismal performance and looted runs. In both the matches, the Indian bowlers looked absolutely helpless and kept craving for wickets.
In the fielding too, the Indian team made a lot of mistakes and due to this pressure, it took captain Kohli more time to set the fielding and change the bowling.