Jawaharlal Nehru University Former Vice President and Activist of Students Union (JNUSU) Shehla Rashid But his father Abdul Rashid Shoura has accused him of taking Rs 3 crore.
Shoura has on Monday written a letter to the Jammu and Kashmir DGP alleging that her daughter Shehla had taken money from Kashmiri businessman Zahoor Ahmed Shah Vatali to join the Jammu and Kashmir People's Movement (JKPM) party.
Vatali was arrested by the National Investigation Agency (NIA) in the Terror Funding case.
Shoura wrote – Life threat from family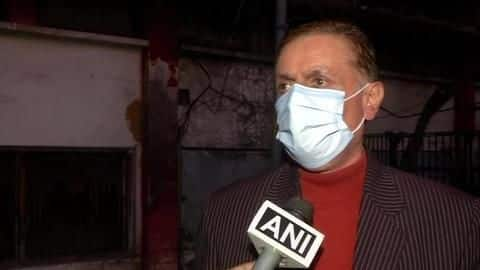 In his letter to Jammu and Kashmir DGP Dilbag Singh, Abdul Rashid Shoura has said that he is in danger of life from Shehla Rashid, elder daughter Asma Rashid, wife Zubaida and security guard Saqib Ahmed.
They have demanded bodyguards for their safety.
Shoura has also demanded investigation of Shehla's bank account and email as well as the alleged money transactions from Feroz Pirzada, Zahoor Vatali and former MLA Engineer Rashid.
Due to allegations of domestic violence, there is a ban on going to Shaura's house
Shoura also said that he should intervene in letting her go home. Significantly, after complaining to the family, Municipal Court of Srinagar had stopped Shoura from going into the house in the domestic violence case from October.
Shoura claimed to offer money
Shoura said that Vatali invited him to his house in June 2017. Engineer Rashid was also present at that time.
Shoura has written in his letter that both of them had told him about the plan to start JKPM and sought help in connection with Shehla Rashid.
Shehla was then in her last semester of her PhD.
Vatali was arrested two months after this meeting.
Despite the protest, the family bargained – Shoura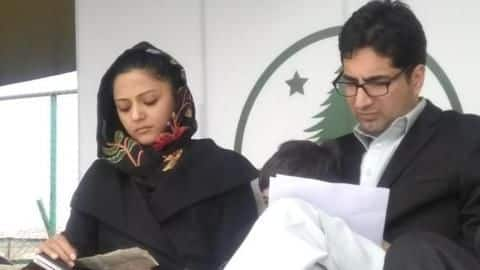 Shoura alleged that he had offered her three crore rupees to join Shehla in the party.
He claimed that Shehla, his elder daughter and wife had taken the money despite his opposition.
He wrote that while this conversation was going on, former politicians and bureaucrats Shah faisal Were in America.
Please tell that JKPM was started by Shah Faisal. Shehla later became a part of it.
Shehla denied the allegations
Shehla Rashid has denied her father's allegations.
Indian Express Speaking to him, he said, "We have lodged an FIR against him for domestic violence. He wants to derail the judicial process. He has been barred from coming to our house. He himself is saying that he met Vatali "If that's the case, they should answer. If they have made a deal with me, they should be informed."
"Stopped from coming home that's why they are doing all this"
Shehla further raised the question, "If they feel that I am involved in anti-national activities then why did they take so long to complain?"
Shehla said that they have been stopped from coming home, so they are doing all this.
In a tweet regarding this, Shehla wrote that this is not a political issue, but due to the serious nature of the allegations, she is replying to them.
Shehla responded to the allegations on Twitter
1) Many of you must have come across a video of my biological father making wild allegations against me and my mum sis. To keep it short and straight, he's a wife-beater and an abusive, depraved man. We finally decided to act against him, and this stunt is a reaction to that. pic.twitter.com/SuIn450mo2

– Shehla Rashid (@Shehla_Rashid) November 30, 2020