In this season of the Indian Premier League (IPL), Mumbai Indians (MI) won the title while Delhi Capitals (DC) finished runners-up.
Shreyas iyer DC entered the finals for the first time under his captaincy, while he led the team to the play-offs for the second consecutive time under his captaincy.
Now his teammate Alex Carrie has Iyer Indian Cricket Team Is told the future captain of.
Let's know what Carrie said about Iyer.
Iyer has the ability to captain the Indian team- Carrie
Carrie has said that Iyer has the ability to captain the Indian team and in future he will prove to be the best captain of the team.
They Hindustan Times Se said, "His ability to connect with all the players in the team is tremendous. He removes focus from himself and worries about the team. He has been very successful in the last two seasons for DC. He is still young and Learning his art. "
Iyer is well captained by DC- Carrie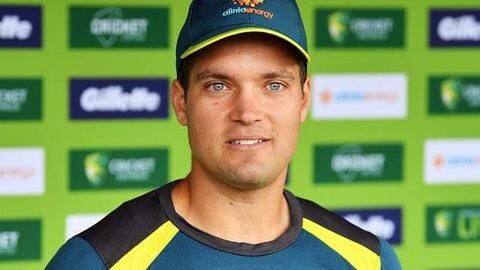 Alex Carrie believes that Iyer is currently captaining DC well.
He went on to say, "Getting in touch with every player in a big team like DC is very tiring, but Iyer is doing it well. His positive attitude towards the game and partnership with coach Ricky Ponting is very good Is working. Their future is very bright. "
Iyer's performance in IPL 2020 was like this
Shreyas Iyer has scored 519 runs in 17 matches at an average of 34.60 for DC this season. Meanwhile, he has also scored three half-centuries. He is the second highest run-scorer for DC in IPL 2020.
Iyer included in ODI and T20 team on Australia tour
Shreyas Iyer is currently on a tour of Australia with the Indian team as a member of the T20 and ODI teams.
He has established himself as the number four batsman in ODIs by performing better in the last few times. Their tour to Australia is going to be important in terms of performance.
The Indian team will play the ODI series against Australia from 27 November. After this, the T20 and Test series are also to be played.
This is how Iyer's captaincy figures
Talking about Iyer's captaincy in the IPL, so far he has captained 41 matches, of which he has won 23 and lost 18. He won nine out of 17 matches in this IPL season.