South Korean company Samsung Now after bringing 108MP camera sensor Smartphones Is preparing to bring a 600MP camera sensor for.
According to media reports, the company is making a 600MP camera sensor.
Nowadays people looking towards smartphones with good camera, the company has decided to bring camera sensor of so many MPs.
With this, the company will leave other companies in the market far behind.
Video quality will not deteriorate upon zooming
The 600MP camera sensor will be able to record 4K and 8K videos better as the larger camera sensor will ensure that the quality of the video is not harmed when zoomed.
This will prove to be a good option for those who use smartphones to record videos and take photos related to their work.
They can record videos with good quality.
Thickness will be more
There will also be a big change in the size of this camera sensor.
It will be thicker than other sensors. The company can increase its thickness to 22mm.
This means that a smartphone with this sensor will be difficult to keep in the pocket of paint. People have to keep it in their hand or in the bag itself.
However, the company may offer it as a detachable camera module (which falls apart) to reduce its thickness.
Samsung is the first company to manufacture 108MP camera sensor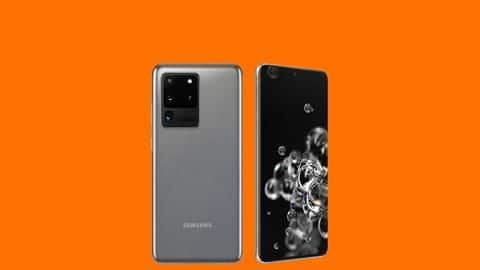 For your information, let us know that Samsung is the first company to have made a 108MP camera sensor.
Not only this, Samsung is also the first company to make 64MP camera sensor.
It introduced a 64MP camera sensor in the year 2019 itself, and only six months later, the company came out with a 108MP camera sensor.
The Samsung Galaxy S20 Ultra has a 108MP camera sensor.
Will launch three foldable smartphones next year
Samsung is known for launching different features and better quality smartphones.
According to reports, the company is going to bring three types of foldable smartphones Galaxy Z Flip 2, Z Fold 3 and New Galaxy Z Fold Light next year.
Let us know that the company has used Ultra Thin Glass as the cover windows in these three smartphones. Many special features will be given in these.