The England cricket team is currently on a tour of South Africa, where they have to play three T20 and three ODI series.
Just before the series, a player from the host South Africa has been found to be Corona virus positive. However, the South Africa Cricket Board (CSA) has not confirmed the name of the player.
In addition to the player found corona positive, two other close players have also been kept in isolation.
Three players are placed in isolation – CSA
CSA has issued a statement reporting the players' isolation.
The board said, "One player's report was Corona positive, while two other players are very close to him." In such a situation, these three players have been handed over to the medical team without taking any risk. As per protocol, these players have been kept in isolation in Cape Town where the medical team will monitor their health.
No player will be replaced – Board
The board also clarified that no other player will join the team in place of players who have gone into isolation.
The board further said, 'No player will be replaced on this stage. However, for the practice matches to be held on November 21, two new players will be included in the camp.
All players and support staff will be tested many times, only after which they will enter the bio bubble environment.
This is South Africa's team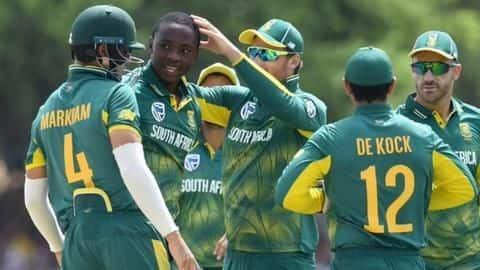 The South African team is led by Quinton de Kock as follows.
24-member squad of South Africa: Quinton de Cock (captain), Temba Bavuma, Jr. Dala, Faf du Plessis, Björn Fortuin, Buren Hendrix, Reeja Hendrix, Henrik Klassen, George Linde, Keshav Maharaj, Jaaneman Malan, David Miller, Lungi Ngidi, Enrich Norkhia, Andile Fehlukwayo, Dwine Pretorius, Kagiso Rabada, Tabrez Shamsi, Lutho Cipamala, John Smuts, Glenton Steuerman, Pite van Biljon, Rasi van der Dussen, and Kyle Verranay.
South Africa vs England series schedule
Let us tell you that a series of three T20 and three ODIs are to be played between South Africa and England.
The T20 series will begin with the first match to be held on 27 November. After this, the second and third T20 matches will be played on 29 November and 1 December respectively.
At the same time, three ODIs are to be played on December 4, 6 and 9 respectively after the T20 series.