The deal between the Tata Group and BigBasket, one of the largest grocery platforms in the country, has reached the final stage.
According to media reports, the Tata group is ready to buy a majority stake in BigBasket. The deal may be concluded by the end of this month.
It is being told that the Chinese company Alibaba Group may sell its entire stake in BigBasket. Alibaba currently holds 29.1 percent of BigBasket.
Talk has been going on for some time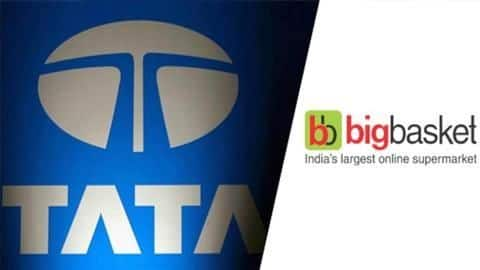 BigBasket is among the largest online grocery platforms in the country. The company receives about three lakh orders daily. The company was valued at US $ 1.23 billion in March this year.
Experts say that by investing in BigBasket, the Tata group is taking steps towards building a super app.
Negotiations were going on between the two companies for this investment for some time and now it has reached the final stage.
BigBasket is trying to raise funds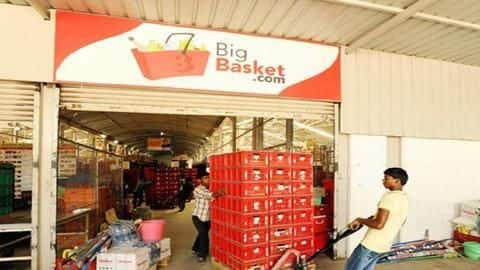 BigBasket wants to raise its value to two billion dollars by raising funds. For this, the company hired Goldman Sachs and Morgan Stanley a few months ago.
Experts say Corona virus The epidemic has changed the picture of retailing. In India too, now people are giving priority to online shopping. Lockdown During the online groceries segment was seen quite fast, due to which investors are getting attracted towards it.
Tata group can buy stake of many investors
It is being told that the Tata Group will buy the entire stake (29.1 per cent) of Alibaba in BigBasket along with the stake of other investors.
Other big investors in BigBasket include Abraaj Group (16.3 percent), Accent Capital (8.6 percent), Helion Venture Partners (7 percent), Bessemer Venture Partners (6.2 percent), Mirai Esset Navar Asia (5 percent), International Finance Corporation (4.1 Percent), Sands Capital (4 percent) and CDC Group (3.5 percent).
Competition in online grocery segment
Tata's investment in BigBasket is sure to be a tough competition in the online grocery segment.
Amazon and Flipkart are already offering such services, while reliance Has entered this segment through Geomart.
It is being told that the Tata group wants to increase its presence in the digital market. There were reports that for this he is also talking about buying stakes in Snapdeal and India Mart.