In the UK, Pfizer's corona virus vaccine was approved for emergency use by health workers and older people on Tuesday.
However, the health of two health workers deteriorated only after 24 hours of use. This provoked the health department there.
In view of this, on Wednesday, the British government has to issue a warning about the use of the vaccine.
Pfizer received emergency use approval on December 3
On November 21, Pfizer applied for approval for its emergency use in the United States and the United Kingdom after the vaccine was found to be 95 percent effective.
After a review on this, on 3 December the UK pfizer-bioentech vaccine emergency Approval of use Had given
With this, the UK became the first country in the world to approve Pfizer's vaccine and also the first Western country.
Emergency use of vaccine started in Britain on Tuesday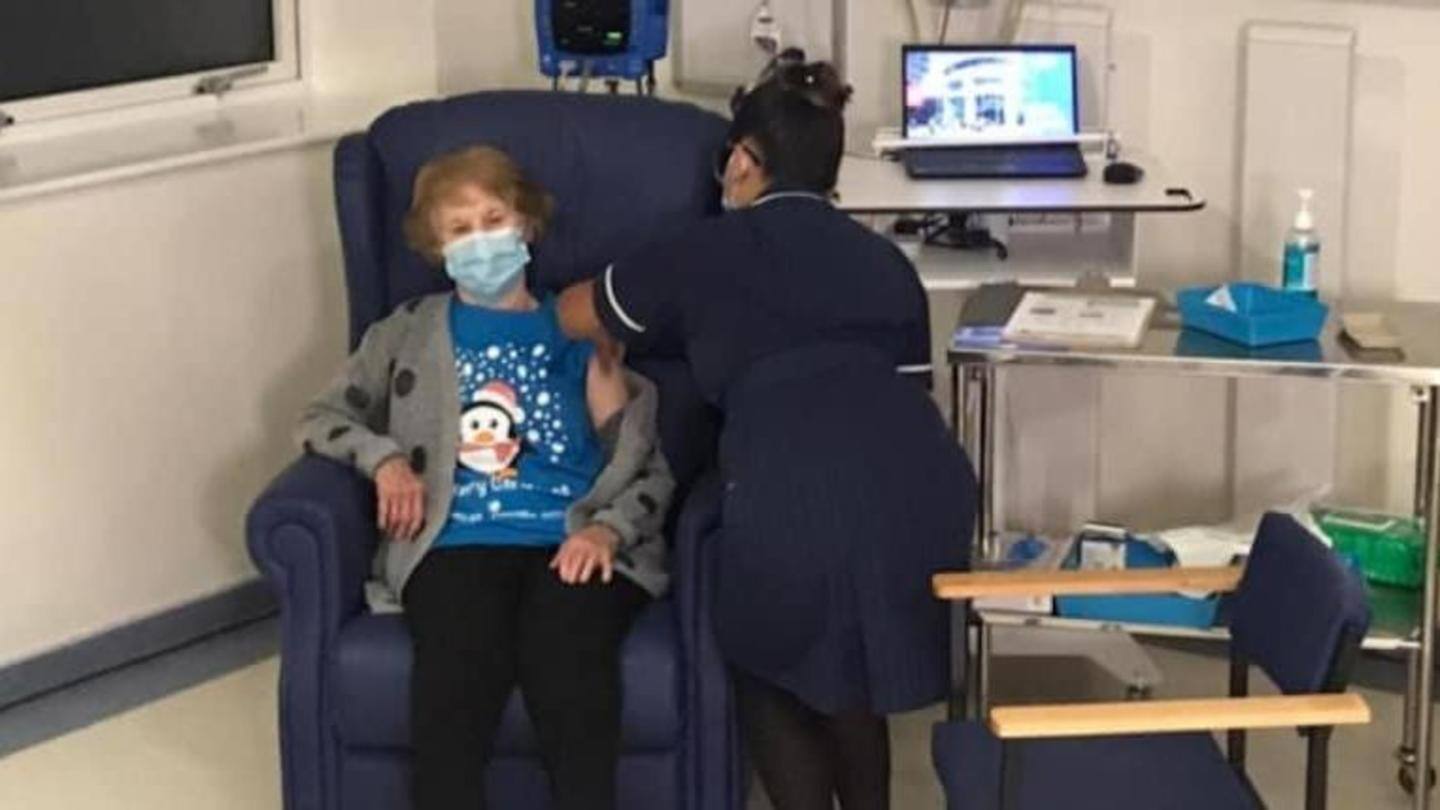 After being approved for the emergency use of the vaccine, Britney's health department began its vaccination with elderly and frontline workers in the country on Tuesday.
After this, two health workers complained of allergic reaction. His complaint raised the British government's concern and health officials were instructed to look into the matter. However, currently the health of both health workers is improving.
British government issued warning as a precaution
National Health Service medical director Stephen Powis said both health workers had complaints of allergies.
In view of this, a warning has been issued across the country that people who are allergic to any medicine, food or vaccine should not get Pfizer vaccine.
Similarly, the Medicines and Healthcare Products Regulatory Agency (MHRA) has ordered all 50 centers for vaccination not to provide vaccines to patients with allergies.
Such a complaint did not come in the clinical trial – Raine
MHRA Chief Executive Officer (CEO) June Rhyne said that on Tuesday evening, there were two complaints of allergic reactions after the vaccine. Clinical trials of the vaccine did not have this type of problem.
Here, Pfizer says that the final phase of the trial did not include volunteers with severe allergies. Due to this, such a problem has not been detected.
Over 70 million people in the UK have an allergy complaint
According to the MHRA, there is no data on the exact number of people with a history of severe allergies in the UK. It is expected that more than 7 million people in the country may be allergic to food, medicine or vaccine.
In such a situation, if these people are given the Pfizer vaccine, then its serious consequences can be seen. In view of this, the government has issued a warning taking immediate steps.
Eight lakh people will be vaccinated in Britain
According to MHRA, under emergency use, Pfizer vaccine will be given to eight lakh people in the first phase in the country. The second phase will be planned after the results. Currently 5,000 to 7,000 people are being vaccinated every day.