India The number of corona infected has crossed 94 million.
Days in the country Corona virus 38,772 new cases of infection were reported and 443 patients succumbed to it.
With this, the total number of infected people in the country has increased to 94,31,691, while 1,37,139 people have lost their lives due to infection with this dangerous virus.
The number of active cases has come down to 4,46,952.
Recovery rate and testing
Over 45,000 patients recovered in the past
Talking about the patients who are cured, 45,333 people across the country on the last day were cured by defeating this epidemic.
With this, the total number of patients recovering has increased to 88,47,600. The recovery rate in the country is 93.71 percent.
Apart from this, 8,76,173 tests were done across the country in the last 24 hours. Since the onset of the epidemic, about 14.03 crore corona virus tests have been conducted in the country.
Less than 5,000 cases in Delhi for the second consecutive day
Capital Delhi On Sunday, the number of new cases for the second consecutive day was less than 5,000.
According to the data released by the government, 4,998 new infections were confirmed in Delhi on Sunday and 68 people lost their lives due to this dangerous virus.
With this, the total number of infected here has been 5,66,648. Of these, 35,091 are active cases, 5,22,491 people have been cured and 9,066 people have died.
99 deaths out of every 10 lakhs in India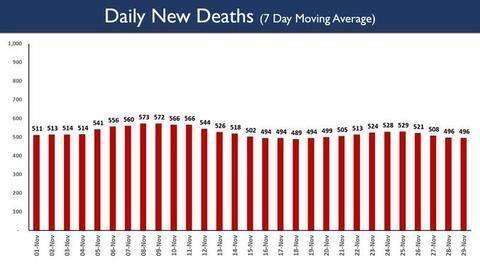 Ministry of Health It has been reported by India that India is one of the countries which has the lowest number of deaths per 10 lakh people.
In India, 99 out of every 10 lakh people are dying due to Corona virus.
The ministry also says that due to better management of the government, the number of daily deaths due to corona in the country has also come down to 500.
So far 6.26 million people infected worldwide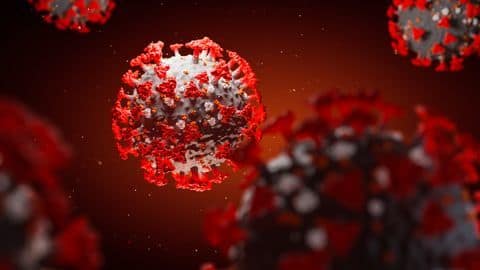 Johns Hopkins University According to the report, around 6.26 crore people have been infected with the corona virus so far, while 14.58 lakh have died.
The most affected are 13.3 million people infected in the US and about 2.67 lakh people have died. America is the only country which is more affected than India.
Occupy third place Brazil Out of 63.14 lakh infected, about 1.73 lakh patients have died.