Bollywood actors are known for their luxurious life and lifestyle.
Some Bollywood actors are famous for keeping and using the most expensive things in the world.
You must have heard a lot about luxury bungalows, luxury cars and bikes, but some Bollywood artists are also fond of luxury bicycles.
In such a situation, today we will tell you about five Bollywood artisans, who have a luxury and quite expensive bicycle.
Suraj Pancholi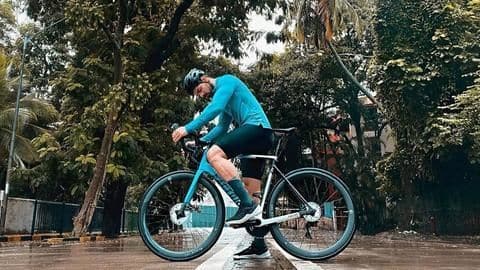 Son of Aditya Pancholi Suraj Pancholi Even though he has not made a special identity in Bollywood, but he is not behind any big Bollywood artist in terms of lifestyle.
Suraj takes special care of his health, so he often goes cycling.
Suraj owns Factor 02 Miami Blue Cycle, one of the most expensive bicycles in the world.
The price of this bicycle is around Rs 5.5 lakh to Rs eight lakh.
Ayushman Khurana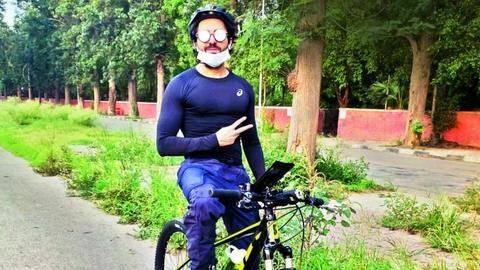 Bollywood's Best Actor Ayushman Khurana They are also very conscious about their health.
Ayushmann and his wife Tahira Kashyap Khurana were often seen cycling while at their home in Chandigarh during lockdown.
Ayushmann also has the best Scottish bicycle in the world and whenever he gets time he goes out for cycling.
The price of this bicycle is between three lakh rupees to six lakh rupees.
Shahid Kapoor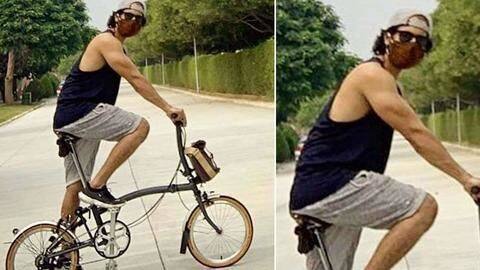 Bollywood actor Shahid Kapoor, one of the hottest men in Asia, is very conscious about his fitness. Shahid often goes cycling in free time.
Not only this, when he is busy shooting for a film, he still takes time out for cycling.
Shahid has an electric bicycle, which is awesome in appearance.
Shahid's electric bicycle costs between Rs 2.5 lakh and Rs three lakh.
Ranbir Kapoor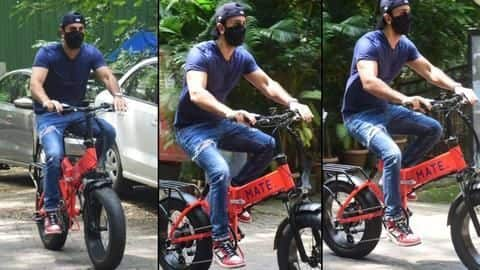 Bollywood's talented actor Ranbir Kapoor One can often be seen cycling the streets of Mumbai.
At the time of lockdown, Ranbir paid special attention to cycling to stay fit and bought a new bicycle.
According to the news, Ranbir had bought The Mate X foldable electric bicycle, which is priced at around Rs 1,46,000.
Let us know that Ranbir's new bicycle looks like a light bike.
Salman Khan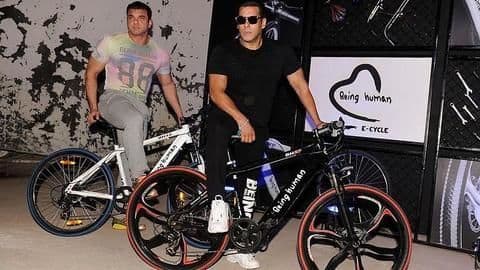 Bollywood's Dabangg Salman Khan He is very famous for his fit body. Salman goes to the gym for fitness as well as cycling.
Salman has been seen cycling several times.
According to a report by Deccan Chronicle, Salman was seen riding a bicycle in 2015 worth Rs 2 lakh.
However, Salman now rides his own company Being Human, which costs between Rs 40,000 and Rs 60,000.