A hyper car is designed for those who like electric cars.
Recently, the first electric hyper car in the United States (USA) has been made Isolation Freedom, which is different from other electric cars not only in sight but also in walking.
This is a fast electric car, which gives amazing performance.
The Northern California-based company Ileson designed it after five years of research and development (R&D).
A car produced after five years of R&D
Islean Freedom is designed by the company's founder and chief executive officer (CEO) Carlos Satulowski and his Argentinean engineering and design team.
It is one of the most expensive hyper cars. It costs around Rs 15 crore.
Explain that it has been tested in Silicon Valley. It can be counted in fast electric cars. It runs very fast.
This car is handmade i.e. it is made by hand.
430 kilometers per hour is the maximum speed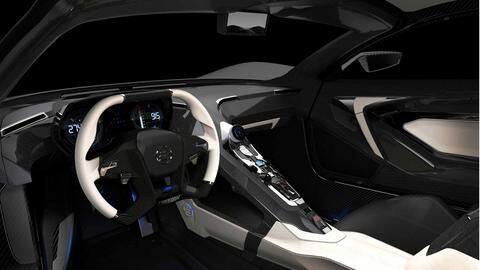 The maximum speed of this car is 420 kilometers per hour. To reach this speed, its weight is kept low. Along with this, many other things have also been taken care of.
According to the company, speed and performance is not the only feature. Apart from this, the car has also been designed with many other features.
Let us know that its cabin is also very luxurious, which is inspired by fighter jet cockpit.
What is the specialty of a car?
The company claims that the elation freedom can reach 100 kmph in just 1.8 seconds.
The three motors in this car give a total power of 1,427bhp. Also, a fourth motor option has been given in it. These four motors can give a combined power of 1,903bhp.
The specialty of elation freedom is that it is much lighter than other cars. The three motors variant weighs 1,650 kg.
How many kilometers will run in a single charge?
According to the company, Freedom can cover a distance of 482 km on a single charge. At the same time, once the full set of standard batteries is set, it can cover a distance of 643 km.
Along with this, a 5.2-liter V10 engine has also been fitted in one of its variants, which helps in delivering power of 750bhp and also keeps the weight of the car low.