Former Pakistan player Shoaib Akhtar Known worldwide for his fast bowling. His name is still the record for the fastest bowling ball in international cricket.
Recently Akhtar has revealed that he was asked to take drugs to bowl at a fast pace. However, he never did such a wrong thing.
Let's know what Akhtar said.
Akhtar's statement about drugs
Hindustan Times According to Akhtar at the Anti Narcotics Forces (ANF) program, "When I started playing cricket I was told that you can't bowl fast and you need drugs to get a good speed of 100 mph." Gotta take, but I always refused to do it. "
Akhtar said that similarly Mohammad Aamir was cautioned before the England tour.
World-class Pakistani cricketer's career ended due to drugs- Akhtar
Speaking at the program, Akhtar also revealed that the career of a world-class Pakistani cricketer ended due to taking drugs. However, Akhtar did not name the player. He appealed to the youth not to take drugs.
Mohammad Aamir was banned due to match fixing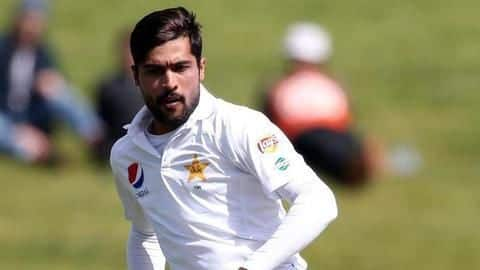 Pakistan fast bowler Mohammad Aamir was banned in 2010 on charges of match fencing. However, Aamir later returned to the Pakistan team.
Former Pakistani captains Salman Batt and Mohammad Asif were also banned along with them.
Let me tell you that left-arm fast bowler Aamir retired from Test cricket last year to concentrate in limited overs cricket.
Akhtar's name is still recorded today
Akhtar holds the record for the fastest ball in international cricket. He bowled against Nick Knight of England in the World Cup played in 2003 at a speed of 161.30 km / h.
Akhtar's international career has been like this
Known as the 'Rawalpindi Express', Akhtar has taken 178 wickets in 46 Tests for Pakistan at an average of 25.7. On the other hand, in 163 ODIs, he has taken 247 wickets at an average of 24.98.
Apart from this, he has also taken 19 wickets in 15 T20 matches.
Akhtar bowled very fast and was injured, so he could play only 46 Tests in his Test career.