in country Corona virus It is expected to get an effective vaccine early next year amid fluctuations in the number of infected.
Meanwhile, Director of All India Institute of Medical Sciences (AIIMS), Dr. Randeep Guleria, in January 2021, two corona vaccines are expected to get approval for emergency use.
This statement of Guleria has given new hope to the people struggling with the corona virus infection.
What is the emergency use approval?
Approval of emergency use for a vaccine means that the vaccine may be used in limited use to protect patients in extremely severe cases of related disease. Based on its results, the company receives regular approvals.
These vaccines may get approval for emergency use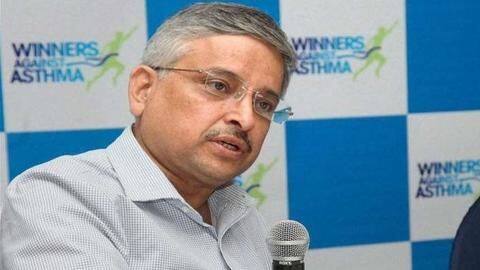 India today According to Dr. Guleria, the third phase clinical trial of 'Kovishield' of Oxford University and AstraZeneca and 'Kovaxin' of Bharat Biotech is currently underway in India being prepared by Serum Institute. It is expected that in January 2021, both these vaccines will be approved for emergency use.
He said that the efficacy of both vaccines is currently being studied in depth.
After getting the emergency approval, they will be given the first vaccine
Dr. Guleria said that if both of these vaccines were approved for emergency use in January, it would be first given to frontline workers in the fight against Corona, including serious patients and health workers battling Corona infection. After this, the number of other people will come.
He said that the government has prepared a special action plan for the distribution of vaccines in the country and the cooperation of states has been taken for this.
Pfizer approved emergency use by United Kingdom
Let us know that recently the United Kingdom (UK) administration approved the emergency use of Pfizer's Corona vaccine found in the clinical trial as 95 percent effective. With this, the UK has become the first country in the world to do so.
The process of acquiring the EUA is similar to the US and UK in India
Ram Vishwakarma of the Council of Scientific and Industrial Research-Indian Institute of Integrative Medicine (CSIR-IIIM) said that the Emergency Utilization Authority (EUA) process in India is similar to that of the UK and the US.
He said that Pfizer had applied for approval for emergency use in India. If it is found to be true in the investigation, it can be approved. Further, if not satisfied, the EUA may ask for more data from it.
Prime Minister Modi said in a few weeks that the vaccine will be ready
Prime minister Narendra Modi In the all-party meeting held on Friday, the Corona virus vaccine was said to be ready in a few weeks.
He said that the pricing and distribution of the vaccine is being discussed with the states.
In addition, frontline workers standing at the forefront of the fight against Corona in vaccine distribution will be given priority. He had said that eight vaccines are in various stages of trial in the country.
Guleria had said in the beginning that the vaccine was not available to everyone.
Let us tell you that on Thursday, even in late December or early January, Dr. Guleria said that the approval of emergency use of two vaccines was given.
During that time he also said that in the beginning enough amount to give to everyone Vaccine supplements will not be available. For this, a priority list will have to be prepared for those who are most likely to die due to corona or who are in critical condition.
This is the condition of corona infection in India
In India, 36,652 new cases of coronavirus infection were reported and 512 patients succumbed to it.
With this in the country Number of total infected The figure of 96 lakh has been crossed to 96,08,211, while 1,39,700 people have lost their lives due to infection with this dangerous virus.
The number of active cases has come down to 4,09,689. There have been active cases in the country for the last several days.