India Has voted in favor of removing cannabis from the drug list in the United Nations (UN).
During the 63rd session of the UN Commission on Narcotics Drugs, more than half of the countries including India voted in favor of excluding cannabis from the narcotic list.
After this, the way has been cleared to change many rules issued in the world regarding cannabis.
Come, let us know the whole news.
Cannabis was yet listed with narcotics like heroin
A statement issued by the UN states that the Commission on Narcotics (CND) has agreed to remove cannabis from section 4 of the 1961 Single Convention on Narcotics Drugs.
Cannabis was listed in this section along with other narcotics such as heroin etc.
The UN said that stringent restrictions on cannabis had been in force for 59 years, which discouraged its use for medical purposes as well.
27 countries including America and India stood in favor of the proposal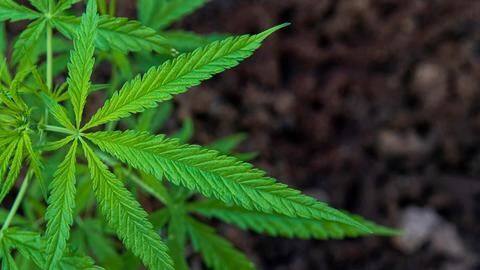 According to several media reports, out of 53 members of the CND, 27 countries including India voted in favor of excluding cannabis from the drug list.
The proposal was supported by the US and most European countries. Countries like China, Pakistan and Russia voted against the proposal, while one member country Ukraine was present during the voting.
The session was chaired by Mansoor Ahmed Khan, Ambassador of Pakistan to Afghanistan.
"India proved to be the exception"
Official information about the vote of the countries has not been revealed yet, but according to sources, India has voted in favor of removing the list of drugs to cannabis.
A senior Indian diplomat The wire Said that voting took place mainly on the line of developed countries vs. developing and Islamic countries. From this perspective, India has proved to be an exception to its stand.
WHO recommended in January last year
In January last year, the World Health Organization (WHO) recommended cannabis be excluded from the drug list.
Subsequently, the proposal was placed before the CND in March of the same year, but at that time the member countries had postponed it stating the need for more time to consider it.
Now voting on the recommendations of the WHO has taken place and most of the member countries have agreed to implement the recommendations of the WHO.
What will change after voting?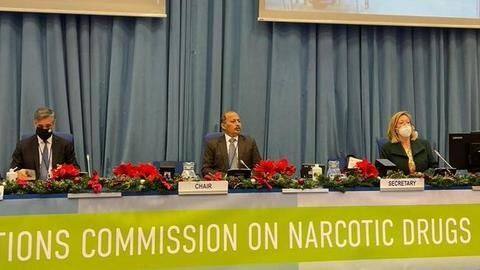 It is important to exclude cannabis from the list by a United Nations body.
However, unless every country changes the rules related to it, there will be no change in its status, but the voting on Wednesday can play an important role in this direction.
Now, when making laws related to cannabis, countries will also keep voting in mind.
Let us tell you that CND started in 1946 and it works on drugs control.