The case of the death of a ward boy has come to light a day after the corona virus vaccine in Moradabad district of Uttar Pradesh. Mahipal Singh, 46, had complained of chest pain and difficulty in breathing before his death.
His relatives have spoken of his death due to the vaccine, while the Chief Medical Officer (CMO) has said that the vaccine has no connection with the death.
Kovishield vaccine was given to Mahipal
On Saturday, around 479 people were vaccinated in Moradabad on the first day of the Corona vaccination campaign, and Mahipal Singh, who worked as a ward boy in the district hospital, was one of them. He was given a dose of Covishield vaccine from the Serum Institute of India (SII).
CMO Dr SC Garg said that after vaccination on Saturday, Mahipal had no problem and he also did night duty after vaccination.
Mahipal's son said – Health was bad since vaccination
Contrary to CMO's claim, Mahipal's son Vishal has said that his health has worsened since the vaccination on Saturday.
He said, "My father was not well after the vaccination. He asked me to come to the hospital with an auto and take him home because he was not able to drive a two-wheeler after the vaccination. I was there at around 1:30 pm Arrived, but his health had already deteriorated. "
Health deteriorated more after coming from duty – Vishal
Vishal continued, "He (Mahipal) was not behaving in the normal way. He was breathless … I brought him home and he was given tea and was asked to rest. On Sunday morning, he was on duty. Suddenly, his health deteriorated. I was out of some work, then in the evening I got a call that his health had worsened. On 108 the family called but they did not come on time. "
Vishal said- My father died of vaccine
Vishal said that after the illness worsened, the family took Mahipal to the district hospital where he was declared dead. He said that his father died because of the vaccine. He was never infected with Corona.
CMO said – not died due to vaccine
Contrary to Vishal's assertion, CMO Dr Garg told the Times of India that he did not think Mahipal had died of any side effect of the vaccine and a post-mortem report was awaited to ascertain the real cause.
Doctors at the district hospital have feared Mahipal's death due to a heart attack, although only after the post-mortem report comes, it can be officially said.
Deaths are rare after vaccination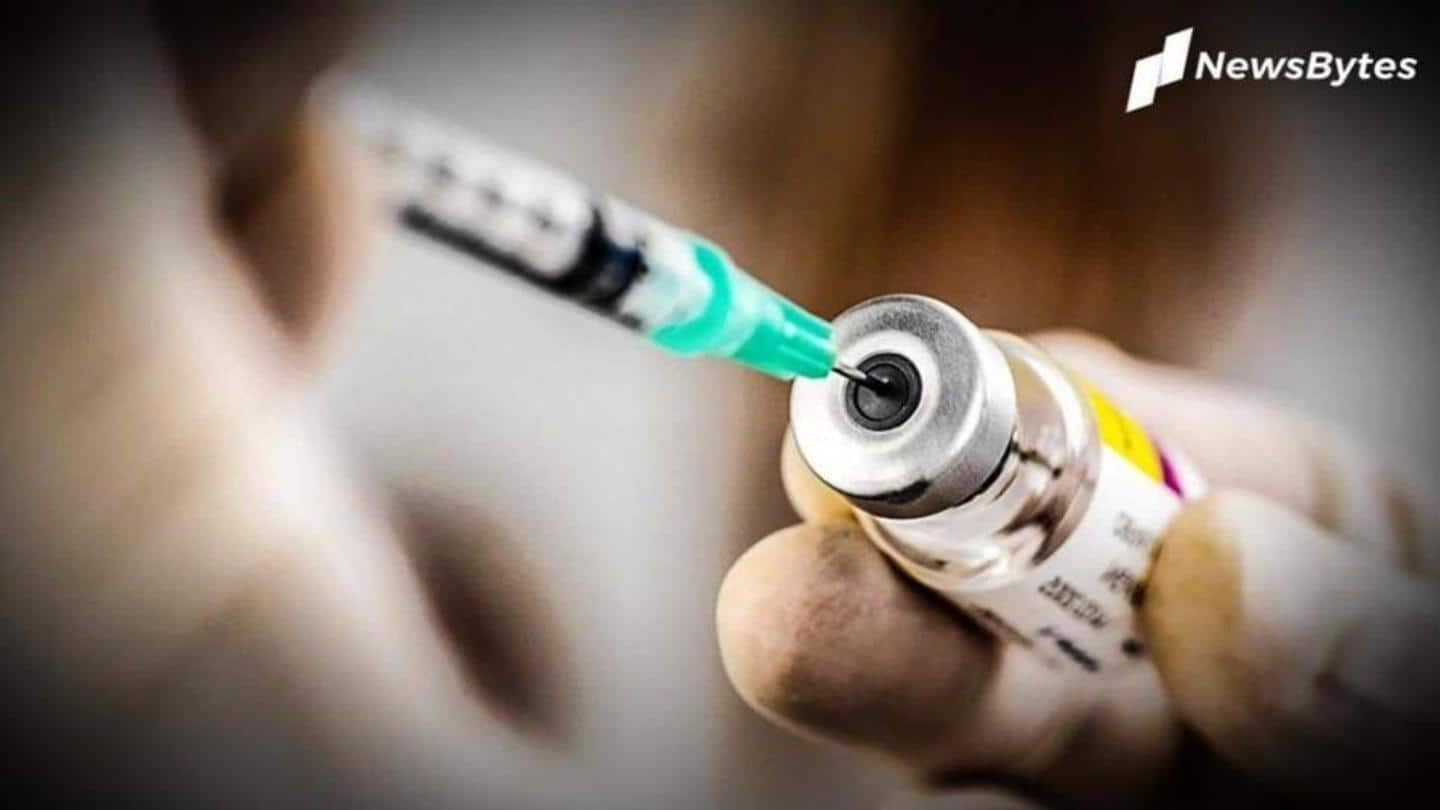 Let us know that some minor adverse events are common after the vaccine is applied and according to the World Health Organization (WHO), they do not necessarily have any contact with the vaccine. After vaccination on the first day, similar incidents were reported in other parts of the country.
However, the incidence of death after vaccine application is very rare as the vaccine is administered to people only after extensive testing and trials prove to be safe.